Quiet day in fixed interest markets; NZ$900m NZDMO auction today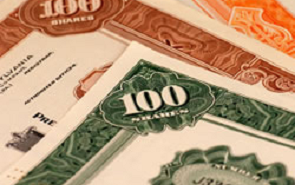 Fixed Interest Markets by Kymberly Martin
A day of consolidation in NZ interest rate markets: swap and bond yields closed up 1-2 bps. Offshore, Moody's downgraded Spain's credit rating.
It was quite a subdued day in NZ swap markets. There was some interest to pay 5-year swap rates around 4.00%, which is where it closed. 2-year swap yields remain around 3.17% and are not getting a lot of attention at present.
The market continues to focus on off-shore developments, as opposed to fine-tuning views on expected RBNZ action over the coming year or so. The market continues to price around 30bps of rate hikes from the RBNZ in the next 12 months.
Bond markets were also fairly quiet with the entire curve moving up around 2bps. The yield on NZGS 21s closed at 4.68%, consolidating recent gains from late September lows. A large DMO tender was announced for today of 500m 15s, 300m 17s, 50m 21s and 50m 23s. We expect demand to be relatively solid. With NZGS 11s rolling off in November there should be additional money looking for a new home.
Overnight, US 10-yields showed some volatility but have come back to trade around 2.18%. German 10-year yields crept a little higher to 2.06%, on speculation that France and Germany were making progress ahead of this weekend's EU summit.
Rating agency, Moody's, downgraded Spain's credit rating by two notches, to A1 from Aa2. They maintained a negative outlook. This takes Moody's rating one notch below S&P and Fitch, who both rank Spain at AA-. Spanish 10-year yields ticked up to 5.4%. This is close to their highest level since the ECB stepped up to buy their bonds in early August.
The key local development today will be the outcome of the DMO auction at 2.00pm. Tonight, offshore markets will be looking to Eurozone consumer confidence and the US Philadelphia Fed survey (an indicator of the US business outlook).
See our interactive bond rate charts here.
Kymberly Martin is part of the BNZ research team.