Auckland Airport affirms earnings growth for 2012 to more than $130 mln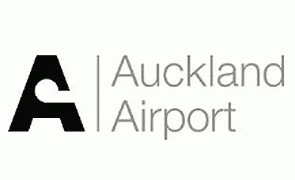 Auckland International Airport, the nation's busiest gateway, affirmed its forecast for 2012 earnings growth of at least 7.5 percent, on rising passenger volumes and bigger returns from its retailing operations.

Chairman Joan Withers told shareholders at the annual meeting in Manukau that "the board is focused on achieving a successful 2012 financial year," and has kept its guidance for net profit before one-off items "in the $130 millions" that it first flagged in August.

Analysts are expecting annual profit of $136.5 million, according to Reuters survey, up from $120.9 million in 29011.

"We make special note of our caution around any potential long-term implications from the existing volatility in global financial markets," Withers said.

That affirmation bucks the trend in recent weeks, with companies including Fletcher Building, Methven, Sky Network Television and Warehouse cutting their earnings outlooks, and this week's National Bank Business Outlook saw firms cut profit expectations to just a net 1.6 percent picking increased earnings in the coming year.

Withers said the country's biggest gateway wants to lift capacity for long-term visitor arrivals, and plans to upgrade the domestic terminal and improve the northern runway.

The stock, which is rated an average 'outperform' by nine analysts, rose 0.2 percent to $2.32 in trading today, and has gained 7.6 percent this year, beating the NZX 50 index's 0.4 percent decline over the same period.

(BusinessDesk)