NZ yields eased a little lower yesterday, giving up a bit of their recent gains; overnight, global risk appetite improved on optimism in Europe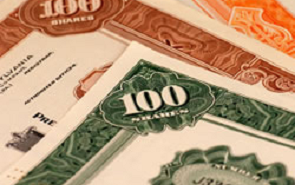 Fixed Interest Markets by Kymberly Martin
NZ swap yields declined modestly yesterday, giving up a little of last week's vigorous rise. Market expectations for the RBNZ to be on hold for most of the coming year remain unchanged. The 2-year yields closed virtually unchanged at 2.87%. However, there was a mild flattening in the 2s-10s curve to 149bps, as 10-year yields fell 5bps to 4.36%.
Bond markets were very quiet. Yields closed a fraction lower, with the yield on 21s at 4.05%. The market seems a little directionless ahead of Thursday's RBNZ's meeting. However, it feels as if the lows are in place for the medium-term. This week's bond tender has been nudged out until Friday due to the MPS on Thursday. It will be interesting to see how demand holds up, given the recent improvement in global sentiment and more modest demand at recent auctions.
Overnight, market sentiment improved after Italy announced budget cuts, and Germany and France pushed for a new treaty to fight the debt crisis. US "safe haven" 10-year yields climbed from 2.04% to 2.09%. German 10-year yields moved up from 2.15% to 2.20%. After Italian PM Monti's comments, Italian 10-year yields continued their recent plunge, falling to 5.95%. Spanish and French yields have also fallen sharply in recent days, greatly narrowing spreads to German bunds.
Today, the RBA will announce its cash rate, as will the bank of Canada. Our NAB colleagues expect the RBA to hold rates at 4.50%. The market is pricing an 85% chance of a 25bps cut.
See our interactive bond rate charts here.
Kymberly Martin is part of the BNZ research team.