BusinessDesk: New Meridian CEO cans Otago windfarm as first major act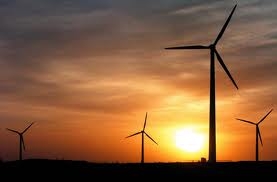 The new chief executive of state-owned power company Meridian Energy has cut the knot on Project Hayes windfarm, ending almost six years of environmental hearings and court battles over the huge project in the Maniototo Plains of Central Otago.
Project Hayes was by far the country's largest wind farm project when it was first announced, and envisaged a 633.3 Megawatt station with 176 turbines stretching across a plain that is both barren and ecologically important.
Lovers of the sparsely populated area's vast landscapes, including former All Black Anton Oliver and painter Grahame Sidney, were among chief opponents of the project, and were the reason the Environment Court turned down Meridian's application in 2006.
The resource consents granted in 2007 were challenged in the Environment Court, which cancelled them, leading Meridian to appeal the cancellation in a process that had been ongoing until today.
The company took the Environment Court appeal forward under the leadership of chief executive Tim Lusk, who departed late last year to be replaced by Fletcher Building's original Christchurch rebuild czar, Mark Binns.
However, the project was the brainchild of its founding chief executive, Keith Turner, who established Meridian's credentials as a company that will only generate electricity using renewable technologies.
It appears Binns viewed Project Hayes as an expensive legacy issue, which was potentially unwinnable, and he said the economics of the project had become less attractive.
"Our portfolio has developed considerably and our review showed us that other projects now are a higher commercial priority than Project Hayes," said Binns in a statement.
"Meridian now has a number of potential development options that would be progressed ahead of Project Hayes. Withdrawing the consent applications is not only the most prudent commercial decision for Meridian, but also avoids prolonging uncertainty about this project for the community and the project's supporters."
Total costs over the nearly six years the issue has been live amounted to $8.8 million, of which $7.2 million would be written off in the forthcoming annual accounts.
Meridian has been reviewing its whole investment portfolio, tidying up, selling or closing numerous side projects last year. The review of the Hayes project began prior to Binns' arrival, a Meridian spokesperson said.