The Infratil and New Zealand Superannuation owned Z Energy plans its third retail bond issue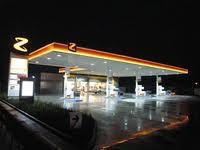 Z Energy says it's considering another retail bond offer.
In a brief statement, Z chief executive Mike Bennetts said any new issue was likely be launched in the middle of July.

"Any issue would likely be of senior, secured fixed rate bonds, with bondholders sharing the same security as Z's banks and existing bondholders, on an equal ranking basis," Bennetts said.

"At this stage no decision had been taken as to the size of any future issue, or other terms of the bonds."
If Z Energy goes ahead with a bond issue it'll be the first New Zealand non-bank retail corporate bond issue since Contact Energy raised NZ$200 million just before Christmas. See more on the dearth of recent retail bond issues here.
Bought as global giant Shell's New Zealand downstream, operations (or fuel retail and distribution business), for NZ$696.5 million in April 2010 by Infratil and the New Zealand Superannuation Fund, the business was rebranded as Z Energy. It consists of a 17.1% stake in Marsden Point oil refinery operator the New Zealand Refining Company, a 25 % stake in Loyalty New Zealand which runs Fly Buys, some 220 petrol stations, about 100 truck stops, plus pipelines, terminals and bulk storage terminal infrastructure around the country.
Z Energy has previously completed two bond issues raising a combined NZ$297 million. It raised NZ$150 million in a seven-year issue last year paying investors' a coupon of 7.10%, and NZ$147 million in a 2010 six-year issue with a coupon of 7.25%. See Z's bond issuer page here.
Z Energy is seeking preliminary indications of interest via its bond issue arranger ANZ or financial advisors.
(Update adds more detail).