Tom Sturgess, who sold control of Blue Star to Champ Private Equity in 2006, poised to scoop up at least one business unit in the now beleagured printer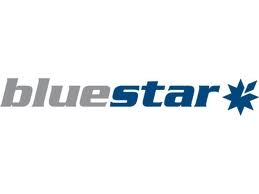 By Gareth Vaughan
The man who sold control of Blue Star Group to Champ Private Equity in late 2006 looks set to buy back at least one of the now beleaguered commercial printer's businesses.
Blue Star, whose NZX-listed bonds are now almost worthless, being valued at just 2 cents in the dollar or NZ$2 per NZ$100 of face value, yesterday said it had entered into a conditional agreement to sell Rapid Labels to Tiri Group. Tiri is 89.79% owned by Tom Sturgess.
Sturgess was Blue Star's controlling shareholder and managing director prior to the December 2006 purchase of the Auckland-based company by Champ through a deal that placed an enterprise value (including debt and equity) of NZ$385 million on Blue Star. After Champ's 84% purchase, Sturgess and other management retained a 16% stake in Blue Star and Sturgess remained a director, standing down from the board as recently as January 24 this year.
Last year's annual report shows Sturgess as the non-beneficial owner of 16.5 million Blue Star ordinary shares, giving him just under 9%. He also has money in Blue Star via 22.5 million out of a total of 44 million 'class A redeemable management shares," with all 44 million valued at NZ$2.75 million in total, although NZ$1.9 million was uncalled. These have no voting rights and holders aren't able to participate in any Blue Star profits or assets. However, they can be converted into normal shares if Blue Star lists on the sharemarket, or the business or shares in it are sold and equity return targets are met.
Bondholders' huge haircut
Last August Blue Star's 2,675 bondholders approved a controversial refinancing deal that saw them lose NZ$32.3 million in unpaid interest, and convert two-thirds of their NZ$105 million in NZ$1 bonds, or bonds with a NZ$67.5 million principal value,  into "amended capital bonds" at 64 cents. These aren't scheduled to start paying interest, at 9.1%, until July 2013. The bondholders' trustee is Perpetual.
The original subordinated capital bonds were issued on December 21, 2005. They initially paid 9.1%. Interest has been suspended since September 15, 2009, with the interest rate accruing at 13.1% as of June 30 last year.
The refinancing also saw bondholders left with "participating bonds" that, potentially, share any equity value up to NZ$37.5 million, thus in theory at least allowing recovery of bondholders' original principal.
On Friday The Australian Financial Review reported that representatives of Blue Star and Champ were in "serious talks" with the commercial printing firm's banks - including BNZ, ASB's parent Commonwealth Bank of Australia and Bank of Scotland - with administration among the options under consideration.
Blue Star, meanwhile, describes the Albany-based Rapid Labels as a broad-based manufacturer of labels across a range of label market segments.
"Subject to certain conditions being met, completion of the (Rapid Labels) sale is expected to occur in early July," Blue Star said in its sharemarket announcement yesterday. "Sale proceeds will enable Blue Star to reduce bank debt and help strengthen its financial position."
Support of banks required in 'extremely difficult' trading conditions
Earlier yesterday the company had said its board, supported by Champ, had been conducting a review of the group's operations, focussing on a potential sale of all, or parts, of the business.
"In connection with this review, the Group has entered into an agreement with its senior lenders to maintain their support during this process," Blue Star said. "The Board wishes to reassure staff, customers and suppliers that the directors intend to continue the business as normal, subject to the continued support of the senior lenders."
Blue Star also said it had received an unsolicited conditional proposal to acquire all of its business, but for confidentiality reasons the terms of the offer couldn't be disclosed. It also said then it had received unsolicited approaches to acquire certain divisions or business units.
This came with trading conditions remaining "extremely difficult" with continued bank loan covenant compliance reliant upon market conditions and the successful implementation of operational initiatives.
"In light of the above process, the Board is unsure what value, if any, will attach to the Group's NZDX listed bonds (code BLUFC). However, the Board wishes to reassure staff, customers and suppliers that the directors intend to continue the business as normal, subject to the continued support of the senior lenders."
Blue Star's interim report shows total bank loans of NZ$142 million, working capital facilities of NZ$27.5 million, and amended capital bonds of just NZ$18.6 million.
No upturn in sight
In its quarterly moratorium report issued in late May, Blue Star said the three months to March 31 saw a continuation of the difficult trading conditions that have impacted the print industry over the past several years. These conditions were expected to continue for the rest of the financial year.

"Year-on-year spend across a broad range of customers continues to reduce. Blue Star considers this is at least in part due to continued depressed economic conditions."
"While it is anticipated that the group will continue to comply with the periodic financial ratio covenants under the Senior Facility, for the foreseeable future, both the key financial ratios and the group's
liquidity position is dependent on the operating performance, in what continues to be a very challenging business environment and the group is continuing to focus closely on cost reductions and revenue initiatives," Blue Star said in its moratorium report.
The group's operating loss before tax for the six months to December 31, 2011 widened by NZ$9.3 million to NZ$15.6 million from NZ$6.3 million in the same period of the previous year. After adjusting for net interest expense, tax, depreciation, amortisation and restructuring costs, earnings before interest, tax, depreciation and amortisation (ebitda) fell to NZ$20.6 million from NZ$24.9 million.