Blue Star's major shareholder hires Goldman Sachs to sell the struggling printing group, the AFR reports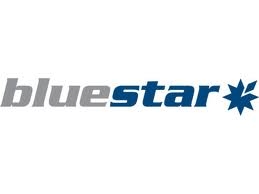 Champ Private Equity, majority owner of Blue Star, has hired investment bank Goldman Sachs to run a sales process for the troubled Trans-Tasman printing group, The Australian Financial Review reports.
The newspaper says information memorandums are likely to go out to potential buyers this week. The formal sales process comes after Champ sold Blue Star's Rapid Labels unit to Blue Star's former majority owner Tom Sturgess earlier this month.
The price of Blue Star's NZX listed bonds is currently NZ$1.40 per NZ$100 face value, meaning they're yielding about 468%. Any sale is likely to confirm bondholders' investment as wiped out.
The AFR report comes after the same newspaper reported late last month representatives of Blue Star and Champ were in "serious talks" with the commercial printing firm's banks - including BNZ, ASB's parent Commonwealth Bank of Australia and Bank of Scotland - with administration among the options under consideration.
Following that June report Blue Star said its board had been conducting a review of the group's operations, focussing on a potential sale of all, or parts, of the business. The Group had entered into an agreement with its senior lenders to maintain their support during this process and an unsolicited, conditional proposal had been received to acquire all of the business. Citing confidentiality reasons, Blue Star said it couldn't reveal the terms of this offer, but acknowledged the offer reflected "the well-publicised difficult trading and economic conditions affecting the print industry."
Today the AFR says Blue Star is making about A$38 million earnings before interest, tax, depreciation and amortisation and is likely to be sold on an unlevered basis for between A$100 million and A$150 million, depending on the capital structure, within three to four weeks.
Last August Blue Star's 2,675 bondholders approved a controversial refinancing deal that saw them lose NZ$32.3 million in unpaid interest, and convert two-thirds of their NZ$105 million in NZ$1 bonds, or bonds with a NZ$67.5 million principal value,  into "amended capital bonds" at 64 cents. These aren't scheduled to start paying interest, at 9.1%, until July 2013. The bondholders' trustee is Perpetual.
The original subordinated capital bonds were issued on December 21, 2005. They initially paid 9.1%. Interest has been suspended since September 15, 2009, with the interest rate accruing at 13.1% as of June 30 last year.
The refinancing also saw bondholders left with "participating bonds" that, potentially, share any equity value up to NZ$37.5 million, thus in theory allowing recovery of bondholders' original principal.
Blue Star's interim report shows total bank loans of NZ$142 million, working capital facilities of NZ$27.5 million, and amended capital bonds of just NZ$18.6 million. The group's operating loss before tax for the six months to December 31, 2011 widened by NZ$9.3 million to NZ$15.6 million from NZ$6.3 million in the same period of the previous year.
Sturgess was Blue Star's controlling shareholder and managing director prior to the December 2006 purchase of the Auckland-based company by Champ through a deal that placed an enterprise value (including debt and equity) of NZ$385 million on Blue Star. Goldman Sachs also advised on the 2006 sale.