ANZ NZ borrows about NZ$1.6 bln through two bond issues including €750 mln of covered bonds and NZ$400 mln in domestic issue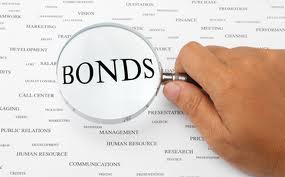 By Gareth Vaughan
ANZ New Zealand, owner of the ANZ and National banks, UDC Finance and fund manager OnePath, has borrowed about NZ$1.6 billion through two bond issues this week.
The bank pulled in €750 million (about NZ$1.2 billion) through a five-year covered bond issue, and NZ$400 million through a domestic five-year unsecured, unsubordinated bond issue.
The covered bond, secured by residential mortgages, will pay investors a coupon of 1.375%, with the issue priced at 43 basis points over the euro mid swap rate. The ultimate cost to the bank does, however, also include the cost of converting the euros into the New Zealand dollar, which is said to add about 100 basis points. The covered bond is due to mature on October 5, 2017.
Domestically, ANZ has raised NZ$400 million through a bond issue, mostly sold to institutional investors, that'll pay 4.89%. These bonds were priced at a margin of 175 basis points over the five-year swap rate. As reported by interest.co.nz last week, these bonds will be issued on September 18 and mature on September 18, 2017.
ANZ was looking to raise at least NZ$200 million through the domestic issue, with the offer open to unlimited oversubscriptions. Investors had to stump up a minimum of NZ$10,000 and multiples of NZ$1,000 thereafter for the NZ$1 bonds.
ANZ's new covered bond adds to the NZ$1.845 billion worth of covered bond interest and principal the bank was already guaranteeing. See more on covered bonds here.
This article was first published in our email for paid subscribers this morning. See here for more details and to subscribe.