Mayor Len Brown launches Auckland's economic development strategy calling for less property speculation and more focus on exporting high value goods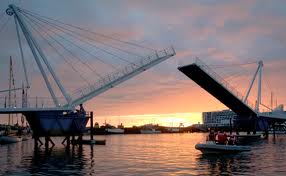 By Gareth Vaughan
The Auckland Council has launched an Economic Development Strategy for the city with Mayor Len Brown calling for less focus on property speculation and more focus on developing a high value export economy.
Described as a 10-year roadmap for Auckland, Brown says the strategy guides Auckland's economic transformation away from a domestically focused service economy, and towards a high-value export economy.
"We need to be less focused on things like property speculation and more focused on increasing our base of productive and tradable sectors and clusters, which can earn us overseas exchange, provide skilled jobs for all Aucklanders and add value to all New Zealand," says Brown.
Becoming export focused would allow Auckland's economic growth to be driven by bigger, faster growing trading partner economies such as China, allowing Auckland companies to achieve economies of scale by selling into much larger overseas markets.
The report makes no mention of Auckland's bubbling housing market, where with a shortage of stock on the market and strong demand bolstered by immigration, the Auckland median house price reached a new record high of NZ$505,500 in August, according to the Real Estate Institute of New Zealand. Government valuer Quotable Value said this week residential property values in the wider Auckland area are now 6.5% above the 2007 market peak.
Under the heading Auckland's global advantages the report says Aucklanders can choose between a sophisticated urban lifestyle in the suburbs, or move a short distance to the countryside to live on a lifestyle block surrounded by farmland and native bush.
"Our communities are perceived as being safe and we have the lowest level of public sector corruption in the world, ranking first, ahead of Denmark, Finland, Sweden and Singapore. Perceptions about quality of life, public safety, housing affordability, cultural diversity, facilities for national and international events, and the natural environment are becoming increasingly important in economic decision making."
In April the Auckland Council was quick to dismiss the Productivity Commission's call for the immediate release of new land for residential development in the Auckland region with Deputy Mayor Penny Hulse saying Aucklanders did not want their city sprawling from Northland to Hamilton.
Three goals
The report says that after "comprehensive" analysis and feedback, three economic goals have been identified to drive the necessary "step change" required to meet Auckland's vision.
These are:
An average annual increase of regional exports greater than 6%;
An average annual real gross domestic product (GDP) increase greater than 5%. And;
An average annual productivity growth greater than 2%.
Also cited is a target of ensuring there is the ongoing provision of planned and serviced capacity for 'Group 1′ business land, including large lots, to meet five-yearly demand assessed by annual surveys.
Achieving the three "ambitious" targets would see Auckland's economy improve 20 places in 20 years in current Organisation for Economic Cooperation and Development (OECD) gross domestic product per capita rankings.
"Obtaining these goals will mean a fundamental change in Auckland's economy, which has had historical GDP annual growth rates of 2–3%. It will require the structure of Auckland's economy to shift from being import-led to export-driven, to encourage growth in our significant service sectors (e.g. business and financial services, tourism, international education) as well as in our internationally competing industrial sectors (e.g. food and beverage processing, health technologies, specialised manufacturing), and significant improvement through growth in skills and labour market participation, innovation and access to capital," the report says.
To grow at the sort of rates targeted, Brown says Auckland requires a much stronger export focus whilst also maintaining its role in the domestic economy. Such an export focus needs to aim at developing and selling high value goods and services into high growth sectors like food technology into rapidly growing economies like China.
"To do this we need to fundamentally change the structure of the Auckland economy," says Brown (pictured below right). "The change needed in Auckland's economic structure, so that high value exports make a much larger contribution to what we produce, is not a small task. We have already started putting the pieces together."
"For example, we are investing in a technology precinct in the Wynyard Quarter that aims to bring together technology firms, business start up incubators and research institutions together on a collaborating campus. This model brings the essential elements together in one place - ideas, product development, commercialisation and export expertise. This formula can and is being replicated in other sectors, e.g. food innovation, health services for export, and clean technologies," adds Brown.
Five priorities
The report identifies five priorities being to;
Grow a business-friendly and well-functioning city;
Develop an innovation hub of the Asia-Pacific rim;
Become internationally connected and export-driven;
Enhance investment in people to grow skills and a local workforce. And;
Develop a creative, vibrant international city.
The report notes that challenges Auckland faces in achieving the report's targets include its (and New Zealand's) geographic remoteness, small economy, and small scale of businesses, which combine to constrain productivity compared with many overseas cities. With Auckland's businesses lacking a large domestic market, they often seek offshore growth at a relatively early stage of development increasing risk and costs.
"These challenges have had a fundamental impact on Auckland's (and New Zealand's) economic performance and have arguably meant that historically Auckland has underperformed relative to comparator cities. Auckland is ranked 69th out of 85 metropolitan regions in the OECD regions in terms of GDP per capita. Auckland is also vulnerable to intense international competition for ideas, talent and capital. Australian cities, for example, attract many thousands of young skilled New Zealanders each year and compete with us for immigrants from Europe and Asia," the report notes.
"Among other factors, this has affected Auckland's productivity, which has contributed to our GDP per capita being less than Sydney's (by 27%) and Melbourne's (by 16%).If we do not compete successfully in the global marketplace, we risk not only failing to attract new resources, but losing the human and investment capital we already have."
Wanted: Skilled workers
Therefore to improve Auckland's prosperity, more skilled workers are needed given the skills of the existing workforce are "not well aligned with aspirations to be a wealthy and liveable city." Auckland needs to look to immigrants and to upskill its youth.
"This is not an easy proposition, as the global workforce is more mobile and has more opportunities than at any other time in history. By filling critical labour shortages, immigrants are important in stimulating Auckland's growth. Literacy and numeracy continue to be reported as a challenge in Auckland for individuals and firms. Youth unemployment is significant, demonstrated by an unemployment rate of 31% for those aged between 15 and 19 years."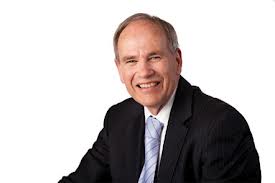 Spending by Auckland firms on research and development as a percentage of regional GDP is less than a third of the OECD average, according to the report, with Auckland also having a low rate of patenting activity. Then there's a low number of firms using equity to fund innovation, with most relying on retained earnings and bank loans.
"Firms have cited this lack of equity capital as an inhibitor of growth and innovation. The shallowness of Auckland's equity market is in part due to the reluctance of firms to use equity, the limited number of experienced investors, and the small number of attractive investments," the report says.
"A joined-up approach to deepen Auckland's equity market is required, bringing together angel investors, venture capitalists, other financiers, and those in the business of commercialising innovation. Infrastructure Although there has been increased investment in Auckland's infrastructure in recent years, under-investment has been a historical constraint on Auckland's connectivity."
Secure energy & infrastructure needed, including the port
Auckland's high dependence on outside sources of energy, water and fuels is also noted, with ensuring a secure supply and resilient infrastructure for businesses posing a "significant challenge" for Auckland.

"Options for reducing our reliance on key external sources of energy, water and fuels need to be carefully evaluated. Connectivity is a crucial determinant of international competitiveness."
"This includes the physical (e.g. road and rail, seaports and airports) and electronic infrastructure (e.g. broadband and ICT) that are needed for businesses to operate effectively. Overseas firms that Auckland businesses are competing with have fast and efficient links within their city-region and to other cities and regions by broadband, rail, road and air, enabling cost-effective transfer of goods, services, technology, knowledge and people. A fast, affordable and safe integrated transport system is essential to any successful city. Three sets of vital connections must be maintained, developed and improved for Auckland to meet its economic aspirations."
Auckland Council, which owns Ports of Auckland, maintains that under all growth scenarios, Auckland will continue to need a major seaport.