Heartland NZ says it now expects to know by Xmas, not during November, whether it's application for bank registration has succeeded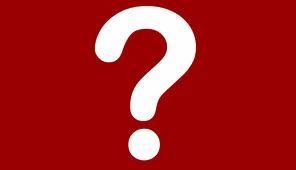 Heartland New Zealand, the building society formed through the January 2011 merger of Marac Finance, CBS Canterbury and the Southern Cross Building Society, says a decision from the Reserve Bank on whether to grant its coveted banking registration is proceeding slower than expected, but it knows of no obstacles to a successful outcome.
The sharemarket listed Heartland issued a statement late on Monday saying the outcome of its application for bank registration wouldn't now be known by its annual general meeting this Friday as Heartland had previously suggested. Instead, Heartland said it now expects a decision from the Reserve Bank before Christmas.
"The application to the Reserve Bank of New Zealand is complete, and the formal determination process is well advanced with the Reserve Bank," Heartland's statement said. "Heartland is not aware of any open issues in respect of the application, and knows of no obstacles to a successful outcome."
Back in August Heartland said its formal bank application process with the Reserve Bank was underway and it expected a decision sometime in November this year. This followed Heartland CEO Jeff Greenslade telling interest.co.nz in a Double Shot interview in late 2010 that Heartland would only formally apply for bank registration when it was confident its application would succeed.
Then in September Heartland announced it was shifting its annual general meeting from November 2 to November 30 to "give shareholders greater comfort that the outcome on bank registration can be meaningfully addressed at the meeting." Heartland is scheduled to hold the meeting in Ashburton this Friday, November 30 at 3pm.
A positive answer from the Reserve Bank would mean it has effectively taken Heartland roughly two years from its formation to become a bank. The independent report on the merits of the ultimately successful merger to create Heartland - by Cameron Partners and Northington Partners - suggested it could take up to two years to obtain banking registration, although there was a risk it could take even longer. The two firms did, however, suggest it was likely bank registration would ultimately be granted.
The Reserve Bank itself says the length of time it takes to process bank licence applications will vary, and the time taken with any specific application will depend on the complexity of the application. It also notes that unsuccessful applicants can reapply. See more on the process of applying to become a bank here.
The Heartland plans were announced in June 2010 with the entity created in January 2011 through the merger of Marac Finance, which was spun out of Pyne Gould Corporation, with CBS Canterbury and the Southern Cross Building Society. Since then Heartland has added the good loans of specialist rural lender PGG Wrightson Finance.
The Heartland merger plans envisaged a sharemarket listed "Heartland Bank" that would aim to double its NZ$2.2 billion asset base within five years through growing lending to families, small business and the rural sector, through lending the latter working and seasonal capital.
(Update changes story to reflect Heartland's statement announcing a delay).