'Meaningful risk' getting banking licence could take proposed 'Heartland Bank' longer than expected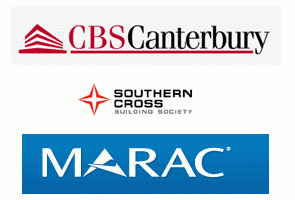 There's a "meaningful risk" that obtaining a banking licence could take longer than expected for merger partners Marac Finance, Canterbury Building Society (CBS) and the Southern Cross Building Society (SCBS), according to Cameron Partners and Northington Partners, the authors of the independent report on the proposed three way merger.
However, the report's authors say that if what will initially be known as Combined Building Society meets its business plan objectives, "it is likely" that a banking licence will be granted by the Reserve Bank over time. Cameron Partners and Northington Partners say that, based on their discussions with the Reserve Bank and the time taken by previous applicants to get a banking licence, it could take Combined Building Society anywhere between one to two years from the merger date to get a bank licence.
The Reserve Bank only says the length of time it takes to process bank licence applications will vary, and the time taken with any specific application will depend on the complexity of the application. It also notes that unsuccessful applicants can reapply. See more here.
All three merger partners, who combined have about 91,000 borrowers and investors, have been accepted into the extended Crown retail deposit guarantee scheme, which began this month and runs until December 31 next year. They believe that should they gain a banking licence, they'll no longer need the guarantee.
Cameron Partners and Northington Partners conclude that the merits of the merger proposal are "compelling" for each of the three entities relative to each one's standalone outlook.
"We also conclude that the future prospects for each of the merging entities as a standalone entity are limited," the report, contained in a 228 page information memorandum released by the merger partners, says.
"In our view these challenges (of continuing as standalone entities) will be particularly acute for CBS and SCBS."
Seven groups set to vote
The wall of information on the proposed deal has been released ahead of votes next month from seven different stakeholder groups from across the three merger partners and Marac's parent Pyne Gould Corporation (PGC). These include debentureholders, Marac bondholders, CBS and SCBS depositors, PGC shareholders and CBS and SCBS members.
Assuming support from the seven groups is secured, the merger partners then hope to have  Building Society Holdings in place by January 1 next year and listed on the stock exchange during February. From there they hope to secure an investment grade credit rating from Standard & Poor's and aim to apply for a banking licence from the Reserve Bank in July. The merger plans were announced in June with the idea being to create greater scale and tap a bigger retail deposit funding base.
PGC will own 71% of the merged entity, CBS 14.5% and SCBS 14.5%. The plans ultimately envisage a Christchurch headquartered "Heartland Bank" that would aim to double its asset base within five years through growing family, small business and agricultural lending.
Meanwhile, the independent report also notes that in the event of a liquidation of the Combined Building Society, the deposits and bonds will rank equally with any other unsecured debt and behind any secured debt. That means Marac's secured deposit, secured debenture and bond holders will become unsecured deposit or bond holders of the new entity.
"By moving from a secured to an unsecured position, these stakeholders could be worse off," the independent report says.
"However, at June 30, 2010, Marac did not have any unsecured creditors other than trade creditors."
Furthermore, they will rank equally with BNZ and Westpac, providers of a NZ$200 million loan facility to Combined Building Society.
And, the report notes, the immediate practical effect of the change in security position after the merger would be limited because the depositors and bond holders will largely be the same group of claimants in the event of liquidation.
Pro-forma financial information shows the combined group would have recorded a NZ$11.37 million net profit for the June year, down on Marac's NZ$14.29 million profit. The group would've had total assets of NZ$2.2 billion at June 30 and total liabilities of NZ$1.93 billion.
The three partners have allowed up to two years to fully integrate their branding and business operations.
PGC strategic review could see liquidation of remaining assets
PGC chief executive Jeff Greenslade told this afternoon's annual meeting that in PGC's strategic review, as it moves towards establishing "Heartland Bank," it's canvassing diverse options.
These include continuing with PGC as a holding company with a 71% stake in Heartland plus its other current holdings and activities, liquidating PGC through distribution of its assets  "in cash or kind," or perhaps settling on a decision somewhere between these two extremes.
"No decision has been made," Greenslade said. "No particular outcome is pre-determined but we will be thorough and endeavour to be as swift as possible in reaching conclusions."
(Update adds detail on BNZ and Westpac facility and line on 91,000 total borrowers and investors, plus PGC's strategic review options & one to two year estimate of the time needed to get a banking licence).