Likely inclusion in international index will grow demand for NZ inflation-adjusted bonds, and see NZDMO shift some focus to them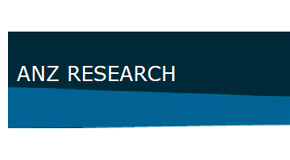 ANZ says "ongoing offshore demand" for New Zealand government bonds, and especially inflation-indexed bonds, may tempt the New Zealand Debt Management Office (NZDMO) to switch issuance away from the nominal issues, and toward more inflation-indexed bond issues.
In a research note ANZ says New Zealand's inflation-indexed issues may soon qualify to be part of the two Barclay's Global Inflation-Linked Bond Indices.
To be in them, the NZDMO needs to have at least US$4 billion on issue, about NZ$4.9 billion. Currently it has NZ$3.7 billion outstanding. With the announced intention to tender at least NZ$100 million per month from February, ANZ says it expects these NZ issues to qualify for the Index "comfortably" by late 2013 by when NZ$4.9 billion worth will have been issued.
"We view this as a huge positive for the NZ inflation-indexed bond market," said Carrack Lucas, a strategist at ANZ. "Active global inflation investors may not immediately wish to gain exposure to the NZ linker market given an estimated World Government Inflation-Linked Index (WGILB) weighting of around 0.22 percent, but there will no doubt be solid interest from passive global inflation funds that are mandated to match global benchmarks."
"We continue to view real yields on the NZGBi Sep-2025 inflation-indexed bond (currently 1.58 percent) as a stand-out investment for global inflation funds, especially in light of the negative real yields on offer in US and UK markets," he said.
Last month the NZDMO borrowed NZ$2.5 billion through its first issue of inflation indexed bonds in 13 years in what was the biggest single deal the government's debt manager has ever done, topping previous $NZ1 billion bond tenders.
Expectations are for growing demand for these types of sovereign bonds. Current demand is strong with oversubscriptions in the latest issues. A new longer-dated NZGBi Sep-2030 is expected in the 2013/14 fiscal year. And with inclusion in the Barclay's Index, additional demand is likely to materialise from international fund managers.
"Thus, we see significant scope for the NZDMO to increase primary issuance of inflation-indexed bonds, and potentially pare back the size of the nominal bond issuance in the year ahead," said ANZ.
"This is likely to put pressure on asset swap spreads to widen, especially in an environment of ongoing offshore demand for nominal NZ government bonds."