New Zealand banking system has highest loan-to-deposit ratio of 14 Asia-Pacific countries, Moody's says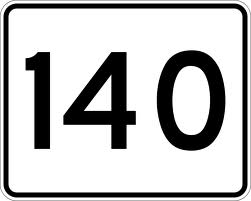 By Gareth Vaughan
The New Zealand banking system has a significantly higher loan-to-deposit ratio than any other country in the Asia-Pacific, credit rating agency Moody's Investors Service says.
A chart in Moody's Asia Pacific Banking Outlook 2013 report shows the loan-to-deposit ratio for New Zealand above 140%, well ahead of second placed Australia's, which is just above 120%. Of the 14 countries surveyed Hong Kong comes lowest at about 70%. (See chart below).
A loan-to-deposit ratio can be used to assess a bank's liquidity by dividing its total loans by its total deposits. As Investopedia puts it: "If the ratio is too high, it means that banks might not have enough liquidity to cover any unforeseen fund requirements; if the ratio is too low, banks may not be earning as much as they could be."
Meanwhile Moody's "heat map" has New Zealand banks' asset quality, funding and liquidity, plus capitalisation in the "stable/moderately improving" category, and profitability in the "moderately weakening" category. Nothing features in the bright red "weakening" category.
The credit rating agency says the overall stable credit outlook for banks in the Asia-Pacific is matched by stable outlooks on 11 of the 14 banking systems, with just India and Vietnam having negative outlooks, and the Philippines a positive outlook.
Moody's says, however, that if any renewed concerns about the future of the euro area lead to another round of global financial instability banks that depend more on international wholesale funding - notably those in South Korea, Australia and New Zealand - would be the most at risk.
"For Asian banks, more concerning than ongoing economic weakness in the euro area would be the US slipping back into recession, perhaps as a result of a political failure to deal with the country's near-term fiscal challenges. The US is a large export market for Asia and a US recession would choke off the economic recovery we see as our base case in the region."
"The primary homegrown challenge would be the occurrence of a hard landing in the region, particularly in China. At the same time, the risk of a China hard landing continues to fade as seen in recent economic data and the recovery in the Mainland's property market."
The outlook in Australia and New Zealand remains stable with these economies continuing to exhibit good growth prospects in the near-term, driven by ongoing resource-sector investments in Australia and earthquake reconstruction in New Zealand, says Moody's.
"In both cases, while liquidity is structurally weak, when compared to Asian systems, we expect the improvements made since the Global Financial Crisis to remain. Both countries also have relatively conservative regulators who will wish to maintain additional buffers above global norms. However, the resources boom will likely peak in Australia between the end of 2013 and 2014 so pressures in the operating environment may start to build."
Moody's has Aa3 credit ratings on all of ANZ, ASB, BNZ, Westpac and Kiwibank. See credit ratings explained here.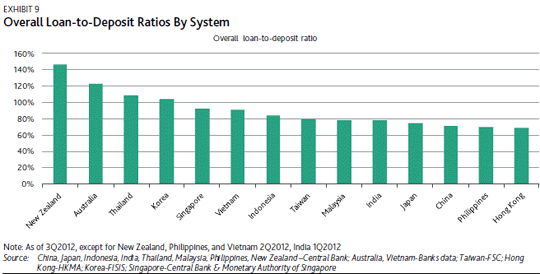 This article was first published in our email for paid subscribers. See here for more details and to subscribe.