Standard and Poor's prepares for US Govt lawsuit over subprime mortgage ratings it says is without factual or legal merit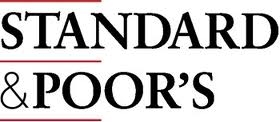 Attempting to front foot news of an lawsuit from the US Government over its credit ratings on subprime mortgage bonds in 2007, Standard & Poor's (S&P) says the action is "entirely without factual or legal merit" and unjustified.
However, in disclosing that the Civil Division of the United States Department of Justice (DOJ) plans to file a civil lawsuit against it focusing on 2007 ratings of certain US collateralised debt obligations (CDOs), S&P did say it "deeply regrets" that its CDO ratings failed to fully anticipate the rapidly deteriorating conditions in the US mortgage market during a tumultuous time.
S&P, which currently issues ratings on about US$45 trillion of global debt, also said it had spent about US$400 million on its systems, governance, analytics and the methodologies used to rate securities since 2007. It had also brought in new leadership, instituted new governance, improved risk management, and strengthened independence from issuer (read client) influence.
Typically carrying the highest possible AAA credit rating, the demise of CDOs backed by subprime mortgages helped ignite the global financial crisis when their values plummeted.
"A DOJ lawsuit would be entirely without factual or legal merit. It would disregard the central facts that S&P reviewed the same subprime mortgage data as the rest of the market – including US Government officials who in 2007 publicly stated that problems in the subprime market appeared to be contained – and that every CDO that DOJ has cited to us also independently received the same rating from another rating agency," S&P said.
"S&P deeply regrets that our CDO ratings failed to fully anticipate the rapidly deteriorating conditions in the U.S. mortgage market during that tumultuous time. However, we did take extensive rating actions in 2007 – ahead of other ratings agencies – on the residential mortgage-backed securities (RMBS) which were included in these CDOs," said S&P.
"As a result of these actions, more collateral or other protection was required to support AAA ratings on CDOs. With 20/20 hindsight, these strong actions proved insufficient – but they demonstrate that the DOJ would be wrong in contending that S&P ratings were motivated by commercial considerations and not issued in good faith."
Responding to criticism of its ratings on subprime bonds that crashed and burnt, S&P's standard line has been that credit ratings aren't advice or an indication of investment merit. Rather, it has said they're opinions on aspects of an investment decision, creditworthiness and likelihood of default. However, in January 2011, a US Financial Crisis Inquiry Commission called credit rating agencies "essential cogs in the wheel of financial destruction" and "key enablers of the financial meltdown."
Today S&P noted none of the primary market participants predicted the collapse.
"The risk management systems of most banks, investment banks, rating agencies, and credit default swap insurers did not predict the collapse. Regulators, including the Federal Reserve Board, the Federal Deposit Insurance Corporation, the Department of the Treasury, the SEC, and the Commodities Futures Trading Commission did not predict the collapse."
The credit rating agency noted a number of court rulings had dismissed "challenges made with 20/20 hindsight" to a credit rating agency's opinions of creditworthiness. However, it didn't mention an Australian case where a Federal Court Justice ruled last November S&P was "misleading and deceptive" in its rating of two structured debt issues in 2006.
Instead, S&P said in an attempt to end run well-established legal precedent, the DOJ planned to use a "questionable" legal strategy by suing S&P under the Financial Institutions Reform, Recovery and Enforcement Act (FIRREA), which was enacted in 1989 to stabilise and reform the savings and loan industry.
"If DOJ does bring suit, we will vigorously defend our Company against such meritless litigation," S&P said.
"Clearly, we must all do a better job identifying economic trends that could lead to future crises. For their part, governments have established new institutions to identify risks to financial stability, such as the Financial Stability Oversight Council in the U.S. At S&P we have taken to heart lessons learned from the financial crisis and made extensive changes that reinforce the integrity, independence and performance of our ratings, including compliance with today's enhanced regulatory oversight."
The credit rating agency said since 2007 it has also strengthened analytical independence by rotating its analysts assigned to a particular issuer and improving analyst training on "issuer interactions."
"We changed the way we rate almost every type of security that was affected by the financial crisis including U.S. RMBS, CMBS, CDOs, banks and insurers. For all mortgage-related securities we have significantly increased the credit enhancement required to achieve a AAA rating and have made it more difficult in general for securities to achieve high ratings," S&P said.

"Credit rating agencies became regulated in the United States in the fall of 2007 with the enactment of the Credit Rating Agency Reform Act, and the Dodd-Frank Act of 2010 which further strengthened accountability, transparency and oversight for credit rating agencies. We are now also regulated in Europe, Japan, Australia and other countries."