Kiwibank all set for inaugural covered bond issue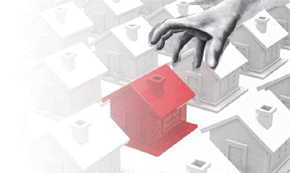 By Gareth Vaughan
Kiwibank appears ready to push the go button on its first covered bond issue.
The bank's latest General Disclosure Statement (GDS) notes the Kiwi Covered Bond Trust was established on January 23 to hold Kiwibank housing loans and to provide guarantees to certain debt securities issued by the bank. It notes that guarantees provided by the Trust have a prior claim over the Trust's assets.
And, in an additional step, "selected loans" were transferred to the Trust on February 19 in order to "establish and facilitate the Bank's covered bond programme."
Covered bonds are dual-recourse securities, issued for anywhere from three to 10 years, through which bondholders have both an unsecured claim on the issuing bank (should it default on the bonds) and hold a secured interest over a specific pool of assets - generally residential mortgages - called the cover pool. Covered bonds are different to senior unsecured debt instruments issued by banks, where the bondholder is simply an unsecured creditor of the bank, and also from mortgage-backed securities, where the bondholder has a secured interest in the cover pool but has no claim on the issuing bank.
Due to their dual recourse security, covered bonds generally attract the highest possible AAA credit rating (which is generally higher than the bank issuer's own ratings) and are therefore a cheaper form of funding for banks than standard bank bonds.
New Zealand's big four banks, led by BNZ, have borrowed billions of dollars through covered bond issues, mainly to overseas institutional investors, since BNZ became the first to do so in 2010.
Asked by interest.co.nz for more detail on Kiwibank's covered bond plans a spokesman said: "Kiwibank has not issued any covered bonds. As is usual with wholesale funding activities, all markets are under constant review and the establishment here offers up additional options to Kiwibank as it continues to build up its capacity to compliment its core business growth."
Last June interest.co.nz reported that Kiwibank had hired Britain's Barclays Capital to arrange a covered bond programme.
The Reserve Bank says banks may use up to 10% of their total assets as collateral for covered bonds. Kiwibank's total assets as of December 31 stood at NZ$15.232 billion, meaning it could use about NZ$1.52 billion worth as security for covered bonds.
In yesterday's half-year financial results announcement Kiwibank CEO Paul Brock said deposits accounted for 85% of Kiwibank's funding. The latest GDS shows Kiwibank's total deposits to customers rose NZ$584 million, or 5%, to NZ$12.286 billion in the three months to December 31. After setting up a commercial paper programme in late 2010, Kiwibank had NZ$601 million of commercial paper on issue as of December 31, and a total of almost NZ$1.5 billion worth of debt securities outstanding.
This article was first published in our email for paid subscribers. See here for more details and to subscribe.