Kiwibank posts strong profit rise as income increases and it makes no addition to its existing loan impairment allowances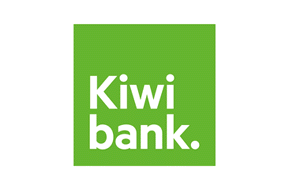 Kiwibank has posted record half-year profit after posting a 14% rise in net interest income and making addition to its existing loan impairment allowances.
The bank's net profit after tax for the six months to December 2012 rose NZ$20 million, or 53% to NZ$58 million from NZ$38 million in the same period of the previous year, which was its previous highest interim profit.
Net interest income was up NZ$17 million, or 14%, to NZ$140 million and total operating revenue rose NZ$23 million, or 11%, to NZ$227 million. 
Operating expenses increased NZ$14 million, or 11%, to NZ$147 million. However, impairment allowances were unchanged compared with an NZ$18 million increase in the previous comparable period. Impaired assets as of December 31 stood at NZ$56 million, down from NZ$100 million a year earlier.
"Kiwibank is now 11 years old and has been through growth and recessionary cycles. This has made us stronger and helped build very solid foundations for the future," CEO Paul Brock said.
"New Zealand now has a very competitive banking market with aggressive competition in the home loan market and significant improvements across the board in customer service and satisfaction. I'm proud that Kiwibank has led the way in these areas and is consistently acknowledged as being the market leader for service."
Kiwibank said during the half-year its total lending, comprising home loans, business banking and credit cards, increased 3% to NZ$12.8 billion from NZ$12.4 billion. Customer deposits rose 6% to NZ$12.3 billion from NZ$11.6 billion. Deposits account for 85% of funding.
Kiwibank's impaired assets to gross loans and advances ratio improved to 0.43% at December 31, 2012 from 0.67% in June 2012 .
Brock said Kiwibank now has 10% of the personal customer market, which it defines as customers' whose main bank is Kiwibank. This is up about 1% year-on-year, which is Kiwibank's targeted growth rate and Brock says has been helped by it winning over some National Bank customers since ANZ announced the phasing out of the National Bank brand. 
Meanwhile, Brock said Kiwibank sees strong potential for growth in the small and medium business banking market. He said Kiwibank now has 33,000 businesses as customers after 8% year-on-year growth. However, Kiwibank currently had no plans for a push into rural banking.
"I wouldn't put it (launching rural banking services) completely off the table but it's certainly not on the radar at the moment," Brock said. "We've got enough other growth strategies on the go at the moment with wealth and insurance, business banking."
Kiwibank's net interest margin rose to 1.91% from 1.74% in the same period of 2011, and its operating expense to total income ratio dropped to 64.5% from 65.1%. Its total capital increased by NZ$156 million, or 19%, to NZ$980 million year-on-year.
See Kiwibank's full presentation here.
(Update adds further detail).