National Australia Bank boss Cameron Clyne seen shuffling executive team with possible change at the top of BNZ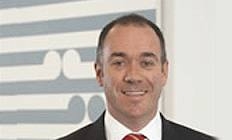 BNZ is declining to comment on a report its managing director and CEO, Andrew Thorburn, may move to a new role at parent National Australia Bank (NAB), and be replaced by current NAB executive Gavin Slater, who has been on BNZ's board since 2011.
The Australian Financial Review reported that NAB CEO Cameron Clyne is set to announce the first major shake up to the group's executive team in his four years in the top job. The AFR said Clyne was considering a new executive group role running the "kitchen" of NAB's products and operations, which are currently spread across various business units. Such a move was viewed as improving NAB's operating efficiency. Thorburn is reportedly a candidate for the new role.
The newspaper said Slater, NAB group executive of group business services who is overseeing a major technology overhaul, is expected to be rewarded with a banking role, possibly as BNZ CEO. Slater is currently accountable for NAB's Australian-based operations and service functions. He is also responsible for what NAB terms "enterprise transformation initiatives" including the bank's next generation programme to upgrade core banking systems and its technology infrastructure and network services.
Asked about the possible departure of Thorburn and succession by Slater, a BNZ spokeswoman said: "We don't comment on market speculation."
During Thorburn's recent period of extended leave, his role was covered firstly by BNZ's head of retail banking Andy Symons, and then by the director of BNZ Partners, Anthony Healy. Thorburn has been BNZ's CEO since October 2008, making him the longest serving of New Zealand's big bank CEOs.
Slater, meanwhile, was appointed as a non-executive director of BNZ in August 2011. He joined NAB in 1999 where his roles have included chief financial officer for the Australian region. From 2005 to 2009 he was executive director (deputy CEO) at NAB's now troubled Clydesdale and Yorkshire banks in Britain. He began his career at South Africa's Standard Bank, and before joining NAB spent four years at PwC.
NAB will provide an update on its technology transformation programme next Wednesday, March 13.
This article was first published in our email for paid subscribers. See here for more details and to subscribe.