National Australia Bank boss confirms Andrew Thorburn will remain as BNZ's CEO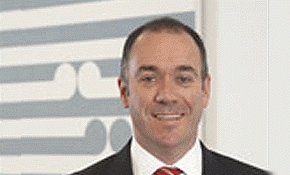 BNZ managing director and CEO Andrew Thorburn will remain in the job, the CEO of BNZ's parent National Australia Bank (NAB) Cameron Clyne has confirmed.
This comes after a recent report in the Australian Financial Review suggested Thorburn may depart for a NAB Group role and be replaced by Gavin Slater, who has been overseen a big NAB technology project as executive for group business services.
Thorburn has been BNZ's CEO since October 2008, making him the longest serving of New Zealand's big bank CEOs.
As part of an executive team reshuffle announced today Clyne said Slater would take up a role as group executive of personal banking from April, and that NAB's executive director of finance, Mark Joiner, would retire at the end of 2013.
Clyne said an internal and external search for Joiner's replacement was underway. Joiner received a 17% vote against his reappointment to NAB's board at the bank's annual general meeting in December.
As part of a major technology and transformation update, Clyne also said NAB was targeting annual cost savings of about A$800 million by the end of the fifth year of its programme.
He said these savings would be partly offset by higher software amortisation charges, reinvestment and implementation costs.