ANZ NZ posts half-year profit of NZ$655 mln as it cuts costs and provisions for bad loans fall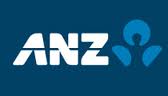 ANZ New Zealand, the country's biggest bank, has posted record interim profit as falling operating expenses and lower provisions for credit impairment outweighed a drop in net interest income.
ANZ reported a NZ$40 million, or 7%, rise in net profit after tax for the six months to March 31 to NZ$655 million, up from NZ$615 million in the same period of last year. Last year's interim profit was its previous high.
The bank said net interest income fell NZ$59 million, or 4%, to NZ$1.303 billion and total operating income dropped NZ$30 million, or 2%, to NZ$1.760 billion. Operating expenses fell further, down NZ$92 million, or 11%, to NZ$765 million, and provisions for credit impairment fell NZ$55 million, or 56%, to NZ$43 million. The fall in impairments was mainly attributed to a fall in individual provisions in ANZ NZ's commercial and agriculture business.
Cash profit rose NZ$87 million, or 14%, to NZ$699 million.
CEO David Hisco said the higher profit reflected lower restructuring costs, productivity gains from simplifying the business, growth in lending and a reduction in provisions for bad and doubtful debts. Last September ANZ announced the phasing out of its popular National Bank brand and in October shifted ANZ customers onto the National Bank's IT platform. ANZ also owns fund manager OnePath and finance company UDC Finance.
"This is a solid result which maintains our momentum in the first half of 2013 following a series of significant, carefully managed changes to our business. The initial phase of our brand integration including the move to one core banking system has gone smoothly and, importantly, with minimal disruption to customers," Hisco said.

"We are growing market share in target segments and have maintained high levels of customer satisfaction. While the revenue environment is still subdued, our simplification programme has helped us lift productivity and reduce costs and has positioned us to better leverage our scale to support future earnings growth," Hisco added.
"Lending volumes rose in a low-growth credit environment, driven primarily by above-market growth in mortgages, though margins have trended down from their 2012 peak."
Net lending was up NZ$1.3 billion, or 1%, in the half-year to NZ$89.3 billion. Customer deposits rose NZ$2.1 billion, or 4%, to NZ$51.7 billion giving a loan-to-deposit ratio of 173%. Net impaired assets dropped NZ$285 million, or 24%, versus the same period of last year to NZ$884 million, equivalent to 0.99% of net loans down from 1.35%.
Hisco said given demand was growing in the housing market ANZ was continuing its focus on being the number one home loan provider to New Zealanders. The simplification programme he refers to is something the bank has implemented over the past couple of years. It includes a move to one management structure, one IT system, one process and product set, and one brand - ANZ.
Net interest margin down 10 basis points
ANZ NZ's net interest margin has fell 10 basis points during the six months to March 31 to 2.49%. ANZ attributes the drop to a "tactical campaign", which was a 4.95% fixed rate mortgage special that ended in mid-December, and customers moving to fixed-rate mortgages from floating rate ones. As of February, just under half the bank's mortgage customers were on fixed mortgages, but during the half-year the sales mix was 63% fixed and 37% floating.
ANZ NZ's cost to income ratio fell to 44.7% in the six months to March 31 from 49.8% in the same period of the previous year.
Meanwhile, Hisco said New Zealand shareholders in Australian parent ANZ Banking Group will obtain the benefit of New Zealand imputation credits for ANZ's 2013 interim dividend, with imputation credits of NZ9 cents per ordinary share attached to the dividend.
The ANZ Group posted a 10% rise in cash profit to A$3.2 billion, a bit higher than the consensus of analysts' expectations which was A$3.14 billion. The ANZ Group will pay an A73c per share fully franked dividend, which is an 11% increase. The group return on equity was flat, year-on-year, at 15.5%. And ANZ Group CEO Mike Smith said A$12.4 billion of the planned annual A$20 billion to A$25 billion worth of term wholesale funding had been raised.
Across New Zealand business units, ANZ said profit at its retail unit fell NZ$2 million, or 1%, to NZ$177 million, profit at its agricultural and commercial unit rose NZ$35 million, or 12%, to NZ$332 million, profit at its wealth operations rose NZ$9 million, or 31%, to NZ$38 million, and profit at its institutional business fell NZ$7 million, or 4%, to NZ$166 million.
See ANZ NZ's press release here. And see the ANZ Group press release here and the ANZ presentation here. And see my story previewing the big bank reporting season here.
(Updates add further detail, links).