Treasury forecasts government debt blowout by 2060 without pension or health spending changes due to ageing population; suggests options for reform; says no crisis for now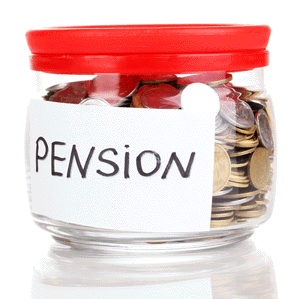 By Bernard Hickey 
Treasury has released its third Long Term Fiscal Outlook that repeats a general warning to future governments that net debt will blow out to an unsustainable 198% of GDP by 2060 because of the increased costs of pensions and healthcare from an ageing population unless government change their spending or revenue tracks.
That projection for a net debt blowout from around 25% now includes an assumption that the current terms for New Zealand Superannuation, which include a retirement age of 65 and payments for couples of 66% of the average wage after tax, and that the eligibility and growth track of New Zealand's publicly funded health system not change. 
Treasury, which is required under the 1989 Public Finance Act to release long term forecasts every 4 years, outlined four major options for spending and taxation reform that would substantially reduce that net debt track back towards 20% of GDP over the long run.. 
They included in no particular order or preference:
1. Indexing personal income tax thresholds to price inflation, but not to real wage growth.
Currently, wage earners automatically progress up into higher tax brackets and pay proportionally more tax as their real and nominal wages rise in a process known as 'bracket creep' or 'fiscal drag'. Treasury's baseline assumption is that governments would keep revenues at around 29% over time by adjusting for the bracket creep by periodically increasing the bracket thresholds. 
This option means that brackets would be increased to adjust for consumer price inflation, but not be adjusted upwards for real wage inflation. This would see the amount of government revenues rise, allowing government spending to rise in a way that that kept net debt around the 20% of GDP seen as prudent in the long run.
2. Increase the GST rate to 17.5% from 15%.
Treasury said increasing the Goods and Services Tax (GST) to 17.5% would increase the government's tax take from around 29% of GDP to 30%.
3. Reduce the projected rate of growth in public healthcare spending
The baseline forecast leading to the blowout in net debt forecasts that an ageing population would increase government spending on healthcare from 6.8% of GDP in 2010 to 10.8% in 2060. 
This option involves reducing the growth in public health care spending to 9% of GDP rather than 10.8% by 2060.
4. Raise the eligibility age for NZ Super to 67 and index payments to price inflation rather than wages
This option involves lifting the age of eligibility by 6 months each year starting in 2019/20 so the age would be 67 for everyone by 2023/24. It would also see the annual growth in NZ Super payments indexed to price inflation, rather than wage growth, from 2019/20.
Treasury Secretary Gabriel Makhlouf said the potential options outlaid in the report were not recommendations.
"The bigger picture is there is no crisis in the issues we're addressing here," Makhlouf said of the report tabled in Parliament after a year of research and consultation. See the full report and package of papers here. 
The aim of the report was to stimulate public debate so gradual change in policy settings early enough to avoid a crisis in later years, he said.
Sticking with pension settings 
Deputy Prime Minister and Finance Minister Bill English, who was speaking on behalf of Prime Minister John Key, defended the National-led governments rejection of calls to change the retirement age or superannuationa entitlelments, saying the government's spending restraint and aim to reduce net debt below 20% of GDP by 2020 meant the government was well placed to deal with future shocks.
"By taking action early, we are ensuring New Zealanders continue to receive the public services they require, which is important as the population ages and requires extra resources in areas such as superannuation, healthcare and disability services," English said.
"The Long-Term Fiscal Statement shows the longer the current fiscal strategy is followed, the more the fiscal position in the 2020s and beyond will improve – particularly with respect to significantly lower debt," English said.
Labour Finance Spokesman David Parker said the report showed the Prime Minister's pledge to resign if he ever changed the entitlements to New Zealand Superannuation was foolish and would cost New Zealand NZ$30 billion by 2030.
"National makes all sorts of noise about long-term fiscal sustainability, but they are ignoring the ageing elephant in the room," Parker said. Labour has pledged to increase the retirement age to 67.
(Updated with more detail, Treasury comments, Finance Minister comments, Opposition comments)