The former Geneva Finance gets a NZ$30 mln facility from Westpac that will enable it to pay off outstanding debt facilities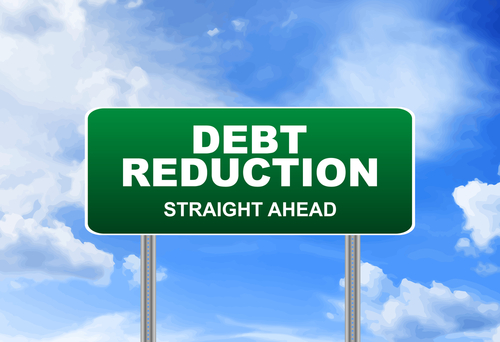 GFNZ Group, formerly known as Geneva Finance says it will be emerging from a five-and-a-half year moratorium.
The company said it had completed negotiations for a series of funding transactions that on drawdown would generate NZ$27.5m, and these funds, in conjunction with cash on hand would allow the repayment of all exiting outstanding debt facilities, including all public debenture holders, its banking facility with BOS International (Australia) Limited and the professional funding raised in June 2012, August 2012 and January 2013.
See here for previous articles relating to GFNZ.
A statement from GFNZ said there were three components to the funding package:
Westpac approved a $30m securitised debt facility that will be used to fund the "new business" receivables. On settlement, approximately $23.5m of these receivables will be transferred to the securitised trust. Shareholder approval is required for this transfer. This facility is expected to be drawn to $17.5m on settlement.
A group of professional investors, including two non-executive directors of Geneva have agreed to provide a $5.0m debt facility to fund the operations of Stellar Collections Ltd, the group's debt collections business. Shareholder approval is required for the directors' loans.
Federal Pacific Group Ltd (Fedpac), the major shareholder who owns 33% of Geneva has committed to provide a $5m unsecured loan to the Group's parent company, GFNZ Group Ltd. This loan requires shareholder approval.
As a result, on 1 August 2013, all outstanding debt with public debenture holders, BOS International (Australia) Limited and the professional investor funding will be repaid. Once these payments have been made, Geneva will formally exit the moratorium entered into on 5 November 2007.
Managing director, David O'Connell, said the latest transaction was the culmination of nearly six years hard work.
"When we began this journey in 2007, no one had heard of the Global Financial Crisis and no one forecast one of the worst recessions in New Zealand's history. Achieving the goal of exiting moratorium is very satisfying, and a testament to the determination and hard work of the Geneva board and management team. I would also like to take this opportunity to thank our loyal investors for their continued support since we entered moratorium on November 2007."
The Group will be formally restructured into the four trading entities which will further improve transparency of reporting. These transactions similarly require shareholder approval. The directors have called for a meeting of shareholders to be held on 31st July to approve three resolutions being:
Resolution 1: Approve a proposal to restructure Geneva's business operations including the transfer of the "new business" model receivables assets to the securitised trust.
Resolution 2: Approve the proposed loan from Fedpac.
Resolution 3: Approve the proposed loans from the non executive directors.
O'Connell said since November 2007, inclusive of the latest payment Geneva will have repaid a total of $169m of principal and interest to investors including $107.4m to public debenture holders who received at an average rate of 11.1%.
Other key achievements during this period included: ·
Reduced total assets from $172m to $44m;
Reduced Head count from 325 staff to 35 staff and reduced operating cost by in excess of $30m p.a.; ·
Developed a "new business" lending model that focuses on a lower risk market segment, that is profitable but requires on going, sustainable and affordable funding to allow it to expand; ·
Attracted a corner stone shareholder, Federal Pacific Group Ltd, who has contributed $2.8m of equity to date and who under this proposal will provided a further $5m of unsecured funding. 
"Having secured sustainable funding, Geneva is poised to move out of the debt repayment phase of its history and the focus now turns to creating shareholder value. Make no mistake, in the current market it will be difficult, however given our achievements to date, we have a real determination to build on this transaction and pursue this goal with the same determination," O'Connell said.