Beleaguered state coal company Solid Energy crashes to $335.4 mln loss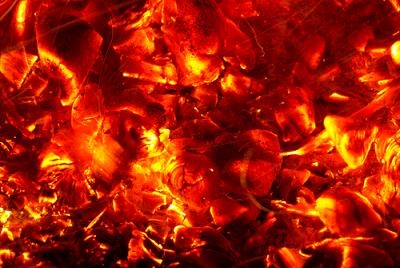 Seriously ailing state coal mining company Solid Energy has crashed to a $335.4 million loss in the year to June.
Asset write downs of $215.3 million, coupled with $102.2 million in one off-costs of restructuring, redundancy and closures,  contributed to the loss, which compared with a loss last year of $40.2 million.
The company has released a statement outlining its financial performance in the same week that the Government announced it was close to a deal that would see banks take a haircut on their loans and the taxpayer provide up $155 million to keep the company afloat.
Here are some of the main highlights of the result:
Coal sales of 4.1 million tonnes (Mt), down 11% (2012: 4.6 Mt), in weak commodity markets.
Revenue of $631.1 million down 35% as average USD prices received fell 34% for the year.
Net loss after tax of $335.4 million, compared with a loss of $40.2 million in the previous year.
Underlying earnings of $22.2 million, down 78% (2012: $99.7 million).
Asset impairments of $215.3 million and one-off costs, including redundancy, restructuring and closure, of $102.2 million contributed to underlying earnings adjustments of $357.6 million.
No dividend declared.
Labour's SOEs spokesperson Clayton Cosgrove said in a media release that it was "time for answers" on the Solid Energy "mess".
Solid Energy chairman Mark Ford said he believed the result and write-offs were a "realistic reflection of the coal markets in which we now operate".
"The write-downs draw a line under those parts of the business that no longer form part of our future and acknowledge that any future improvement in value will come from our core coal mining activities.
"We have rigorously cleaned up the balance sheet to give the refocused coal mining business its best chance to trade its way back to profitability over time and to repay the confidence shown in us by our shareholder and funders."
Solid Energy's total assets at June 2013 were $859 million, down $308 million on the same time last year due to impairments.
Net bank debt and bonds at the end of the period were $381 million (June 2012: $295 million), comprising drawn bank facilities net of cash of $286 million and Medium Term Note issues of $95 million.
Gearing increased to 81% after asset impairments as the company strategically repositioned in response to weakened export coal markets. This resulted in a decrease in shareholders' funds of $332 million to $91.6 million.
Cashflows from operations were negative $49.8 million compared with inflows of $142.2 million in 2012, with $327.0 million in decreased cash receipts largely as a result of lower prices. 
Capital investment totaled $55.4 million compared with $164.0 million for the 2012 financial year. Of this, approximately $22 million related to spend at Spring Creek and Huntly East Mines before development work was halted.
Significant writedowns included $80.1 million on the Stockton Mine as a result of lower assumptions on future coal pricing and a further $53.1 million writedown (on top of $64.3 million last year) for the Spring Creek mine.