Moody's has considered downgrading NZ's Aaa credit rating due to concerns over the current account deficit, Bloomberg reports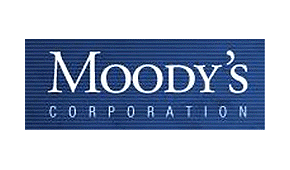 International credit rating agency Moody's Investors Service considered lowering New Zealand's triple A credit rating due to concerns the country's current account deficit increases its vulnerability to external shocks, Bloomberg News reports.
Bloomberg reported Steven Hess, a Moody's senior vice president, saying "New Zealand stands out as having the largest negative net international investment position" among countries holding Moody's Aaa rating.
"So we discussed it, but we decided we should not downgrade New Zealand," Bloomberg reported Hess as saying.
Statistics New Zealand said last month the country's current account deficit narrowed more than expected to $9.1 billion in the year to June 30, equivalent to 4.3% of Gross Domestic Product. At June 30 New Zealand's net international liability position was $151.3 billion, or 71.1% of GDP.
Hess also said Moody's would be watching the New Zealand housing market closely given the Reserve Bank's decision to apply restrictions to banks' high loan-to-value ratio lending.
"Obviously the Reserve Bank thought they should do something about it, so it's something that needs to be monitored and we'll be doing that," Hess told Bloomberg.
Last month Moody's, which also confirmed its stable Aaa sovereign rating on New Zealand, maintained its stable outlook on New Zealand's banking system, but said the risk of an asset bubble triggered by a lending boom remained a key credit concern. And in May Moody's said the Budget highlighted New Zealand's main vulnerability of reliance on foreign savings to fund investment.
See details of New Zealand's sovereign credit ratings from Moody's, Fitch and Standard & Poor's here, and see credit ratings explained here.