NZ annual current account deficit at 4.3% of GDP, down from 4.5%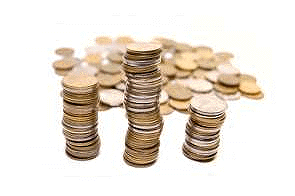 New Zealand's current account deficit narrowed more than expected to NZ$9.1 billion in June, equivalent to 4.3% of Gross Domestic Product (GDP), Statistics New Zealand says.
The result is much lower than market expectations, however it follows extensive revision of previous figures by Stats NZ, with the figure adjusted down for March from the previously advised $10.1 billion (4.8% of GDP) to $9.5 billion (4.5%).
Based on the previously advised 4.8% figure, the market was expecting 4.8% again this time.
New Zealand's seasonally adjusted current account deficit was $2.2 billion in the June 2013 quarter, Stats NZ said. A fall in exports of goods increased the deficit in the current account by $0.1 billion. 
A current account deficit means that New Zealand is spending more than it is earning from the rest of the world.
"This quarter we earned less from our dairy exports, due to the dry weather affecting production earlier in the year," balance of payments manager Jason Attewell said.
Stats NZ said the smaller deficit for June than for the March 2013 year (when it was 4.5 percent of GDP) was due to a fall in profit earned by foreign-owned companies in New Zealand.
At June 30, 2013, New Zealand's net international liability position was $151.3 billion (71.1 percent of GDP), compared with a revised figure of $151.6 billion at March 31, 2013.
New Zealand's international investment position shows the difference between the value of New Zealand's investments abroad and the value of foreign investments in New Zealand.
"While New Zealand's net international investment position remained flat over the June quarter, within that, government debt to the rest of the world fell," Attewell said.
Net government debt to the rest of the world fell by $4.5 billion, down to $7.8 billion (3.7 percent of GDP) at June 30, 2013.
Stats NZ said most of this decrease was due to the Treasury settling maturing bonds this quarter. This is the first quarter since March 2011 where the official sector net debt position has improved.
Net borrowing by the banking sector was $108.3 billion (50.9 percent of GDP) at June 30, 2013, up $4.4 billion from the revised March 31, 2013 figure.
This was caused by the banking sector increasing its deposits from overseas this quarter. This increase in the banking sector net debt position contrasts with the decrease in the previous six periods.
The net international liability position includes outstanding overseas reinsurance claims (as New Zealand's assets) from the Canterbury earthquakes. At June 30, 2013, a total of $10.5 billion of these claims had been settled with overseas reinsurers, leaving $8.1 billion of claims outstanding.