Treasury reports lower-than-forecast deficit as under-spending and bigger ACC surplus more than offset lower than forecast GST receipts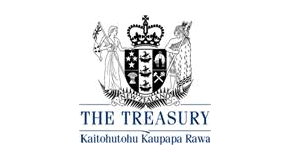 Treasury has reported the Government's Operating Balance before gains and losses (OBEGAL) in the 10 months to the end of April was in deficit by NZ$1.4 billion, which was NZ$148 million lower than forecast in the May 15 Budget.
Under-spending by Government departments and a strong result from ACC more than offset GST receipts being 1.5% or NZ$194 million lower than expected, although Treasury said this under-collection of GST was likely to reverse out in May because there were two GST due dates in May (whereas there were none in April.)
Overall core crown tax revenue was only NZ$111 million lower than forecast as source deductions (PAYE) were NZ$136 million above forecasts, although Treasury also said this was partly timing related and was expected to reverse out in coming months.
Core Government spending was NZ$90 million lower than forecast with underlying spending being NZ$255 million lower than forecast across a number of departments. MBIE underspent by NZ$61 million.
See the Treasury's full monthly statements here.
Finance Minister Bill English said the results showed the Government was on track for a "modest surplus" of NZ$372 million in 2014, increasing to NZ$3.49 billion in 2017/18.
"Sound fiscal policy is essential for sustaining economic growth over the medium term. By keeping on top of government spending we can also help interest rates stay lower for longer," English said.
"In the next four years, the Government will continue to focus on achieving better results as the main way of restraining future government spending, and increasing the surplus," he said.
"Returning to surplus will allow us to repay debt, and give us better choices in how we support New Zealand families and households."