Westpac borrows €750 mln in five-year covered bond issue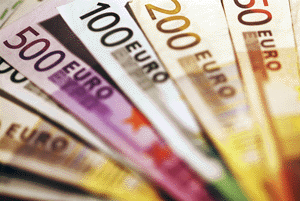 By Gareth Vaughan
Westpac has borrowed €750 million (about NZ$1.2 billion) through a five-year covered bond issue that the bank's treasurer says could have been almost double that size.
Jim Reardon, Westpac NZ's treasurer, told interest.co.nz the bank had raised €750 million overnight with the covered bond going to just over 80 institutional investors from around Europe, with a couple in Asia.
The pricing, Reardon said, was "very good" at 20 basis points over euro swap. He estimates this comes back to New Zealand (in NZ dollars) at the equivalent of about 65-70 basis points over New Zealand bank bills.
It's the first covered bond issue by a New Zealand bank in 2014, and Westpac's first since it borrowed €1 billion at 75 basis points over the Euro swap rate in June 2011.
Parliament passed the Reserve Bank of New Zealand (Covered Bonds) Amendment Act last December. Reardon said Westpac had been waiting for this law to take effect to give it better traction in the market.
The Act provides for covered bond programmes to be registered and monitored by the Reserve Bank, and legal certainty that if a bank fails, the covered bond holders will have access to the cover pool assets that secure their bonds.
"These are probably the tightest spreads that we've seen post GFC," Reardon said. "There's still wariness associated with the Ukraine and Iran-Iraq. And that almost helps the New Zealand issuance in Europe at the moment, because every time there's a localised blow up over there it re-emphasises the diversification that New Zealand banks offer to European investors."
He said Westpac's order book had been almost double the €750 million ultimately borrowed.
"Technically we could've printed another €1 billion this time (as Westpac did in 2011) but we didn't think that was the best long-term strategy. We had a book of almost €1.5 billion. That was more than we need, and certainly more than I want to manage as a maturity in five years from now," Reardon added.
In terms of cost, the covered bond funding was cheaper than most of Westpac's term deposit funding, Reardon said.
Covered bonds are dual-recourse securities, issued for terms of several years, through which bondholders have both an unsecured claim on the issuing bank (should it default on the bonds), plus a secured interest over a specific pool of ring fenced assets (residential mortgages) called the cover pool. Covered bond holders are effectively at the front of the queue for repayment should a bank issuer fail. See more on this here.
Due to their dual recourse security, covered bonds generally attract the highest possible AAA credit rating (higher than the bank issuer's own rating), and are therefore a cheaper form of funding for banks than standard bank bonds.
A bank can use up to 10% of its total assets as security for covered bonds, the Reserve Bank says. See all our covered bonds stories here.