ANZ NZ borrows NZ$500 mln in capital notes issue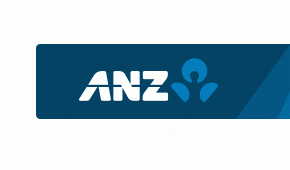 ANZ Bank New Zealand says it's going to borrow $500 million through a capital notes issue that'll pay investors 7.20% per annum.
That interest rate will be paid up until May 25, 2020 on the mandatory convertible, non-cumulative, perpetual, subordinated, and unsecured notes. Interest will be paid quarterly.
The notes have no fixed maturity date, and remain on issue indefinitely if not repaid, converted or written off. They have an "optional exchange date of May 25, 2020, and a "mandatory conversion date" of May 25, 2022. 
As reported last month  ANZ was seeking to raise at least $250 million, with the offer open to oversubscriptions. The bank says due to strong demand, it's taking $250 million worth of oversubscriptions.
"The margin has been set at 3.50% per annum (over swap), giving a fixed interest rate until the optional exchange date of 7.20% per annum," ANZ says.
"All of the notes have been allocated to intermediaries on a firm basis for distribution to their clients and there will be no public pool available. New Zealand investors seeking an allocation of the Notes should contact their financial adviser, or any of the joint lead managers."
The notes have received a BBB- credit rating from Standard & Poor's, which is the firm's lowest investment grade rating. The notes will be treated as tier 1 regulatory capital for ANZ with funds raised treated as part of ANZ's capital management.
The offer opens today (Friday) and closes on Friday, 27 March 2015 at 5pm.
"The notes are mandatory convertible, non-cumulative, perpetual, subordinated, and unsecured. Depending on the circumstances, the notes may be repaid, converted into shares in Australia and New Zealand Banking Group Limited (ANZBGL) or written off. The notes will not be guaranteed by any person, and ANZBGL does not guarantee ANZ," says ANZ. Here's the indicative terms sheet.
Westpac also raises NZ$500 mln
Separately Westpac today borrowed NZ$500 million through a three-year floating rate medium term note issue. The Westpac notes were priced at a margin of 50 basis points over the 90 day bank bill rate giving an interest rate of 4.13%.
Sold to local institutional investors, the Westpac notes have AA- (S&P and Fitch) and Aa3 (Moody's) credit ratings. The senior, unsecured and unsubordinated Westpac notes will be issued on March 16 and will mature on March 16, 2018. Interest will be paid quarterly in arrears.