Westpac Banking Corp offers minimum of NZ$250 mln of 'complex financial products not suitable for many investors' to Kiwi ma and pa retail investors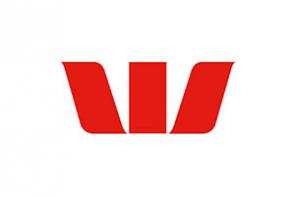 Australia's Westpac Banking Corporation is seeking to borrow at least NZ$250 million from New Zealand retail investors to help it meet Australian Prudential Regulation Authority (APRA) capital requirements.
The bank, the parent of Westpac New Zealand, has announced an offer of $250 million of unsecured, subordinated, fixed rate notes, and given itself the ability to accept unlimited oversubscriptions.
The 10-year notes, which may be repaid after five-years, will pay investors an interest rate of the NZ five-year swap rate plus a margin of between 2.60% and 2.80%. The rate will be set on August 4. Based on Tuesday's five-year swap rate of 2.15%, the interest rate would be between 4.75% and 4.95%.
The notes, which are expected to be quoted on the NZX debt market, have been assigned a BBB+ credit rating by Standard & Poor's, four notches below the bank's own AA- rating. See credit ratings explained here.
Westpac is proposing to issue the notes in a manner that will qualify for an exemption from Australian interest withholding tax, which may otherwise apply to the payment of interest to a noteholder who is not an Australian resident. The notes will be peddled by a smorgasbord of joint lead managers and co-managers. The minimum subscription is $5,000.
The notes will qualify as Tier 2 Capital for Westpac under APRA's Basel III capital adequacy framework. They are, however, a type of bank security similar to the controversial CoCo securities issued by banks in Europe. A series of New Zealand banks have also issued these securities including ANZ, ASB, BNZ and Kiwibank.
A warning in Westpac's Product Disclosure Statement points out: "These Notes carry similar risks to shares but do not have the same opportunity for growth as shares. If Westpac experiences financial difficulty, the Notes can be Converted into Westpac Shares (which may be worth less than your investment) or even Written Off completely. This means you could lose all of your investment."
And Westpac's press release says: "The Notes are complex financial products that are not suitable for many investors. If you do not fully understand how the Notes work or the risks associated with them, then you should not invest in them."
Westpac says it'll use money raised for "general business purposes."