Motu Policy Fellow Catherine Leining says the Zero Carbon Bill would put in place a process to resolve the hard climate change issues facing all sectors and give businesses and investors the certainty they need to invest in transformation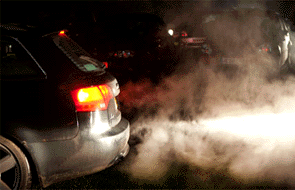 So far, much of the public discussion around the Zero Carbon Bill (ZCB) has focused on what proposed emission reduction targets mean for the future of the land sector. While those issues are very important, that particular focus obscures what actually matters most about this Bill. The ZCB would put in place a long-term, strategic process to resolve the hard climate change issues facing all sectors and give businesses and investors the certainty they need to invest in transformation.
Ever since New Zealand ratified the Kyoto Protocol in 2002, it has been unable to chart a reliable policy course toward a low-emission economy. There were five elections from 2005 to 2017. Each one had a major impact on climate change policy – although not emissions – even in times when the leading party and nominal policy instruments didn't change.
I am a former official. I worked on the carbon tax and Negotiated Greenhouse Agreements, the New Zealand Emissions Trading Scheme, and the post-2012 Kyoto carbon market rules in the UN treaty negotiations. With every election cycle, I witnessed the waste of precious time and resources by both Labour- and National-led coalitions as mitigation policies were wiped away, radically changed, or allowed to languish under slow reviews when they failed to deliver.
I can only imagine how frustrating and costly this has been for businesses. Many have spent over a decade guessing at future emission prices, deferring low-emission innovation, and proceeding to invest in what will become stranded assets.
Yogi Berra famously said, "If you don't know where you are going, you'll end up someplace else." If we want to build any kind of successful low-emission economy, we need shared goals and policy continuity to do it. However, policy continuity cannot mean policy rigidity. We can't lock ourselves into fixed pathways in the face of enormous uncertainties about how technology, the economy, and society will evolve. Instead, we need a policy framework that enables adaptive, evidence-based decision making. We need predictable flexibility to adjust our course while maintaining direction with cross-party support so we can unlock investment that will transform our economy. This is what the ZCB must deliver.  
While the proposed targets would signal direction, the ZCB is very clear delivery of these targets can't be guaranteed by government. Instead, the Bill provides multiple levers for adjusting the speed and cost of change while giving advance notice to markets. It also imposes the discipline to plan, implement, and review integrated mitigation and adaptation strategies with independent expert advice from a new Climate Change Commission. 
Under the principle of Parliamentary sovereignty, no Parliament can bind a future Parliament. This means there is no way for long-term emission reduction targets to ever be binding on future governments. The only way to ensure New Zealand sticks to its long-term targets is for people to continue to vote for them. In this context, the ZCB will shape the social agreement about how we want to develop as a country.
---
*Catherine Leining is a Policy Fellow at Motu