National's first economic policy under Muller's leadership: A $10k cash payment to businesses for every new full-time hire - payment capped at $100k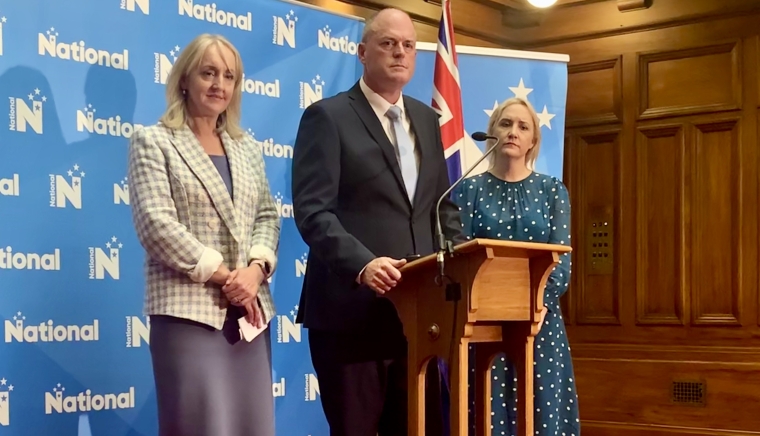 National has released its first economic policy since Todd Muller became leader, promising to pay businesses $10,000 for every new person they hire.
Employees would have to be full-time and hired on a permanent basis, under National's proposed "JobStart" programme, which it would implement if elected into government.
Employers would have to sign a statutory declaration, similar to the wage subsidy scheme, stating the job is genuine and offered in good faith.
Employers would get an initial $5,000 payment, then a second $5,000 payment after 90 days.
The payment, administered by the Inland Revenue, would be for all existing New Zealand businesses.
It would be capped at 10 new employees, or $100,000 per business. The scheme would also capped at $500 million or 50,000 jobs.
It would run for five months between November 1 and March 31, and be reviewed in early January.
National's finance spokesperson Paul Goldsmith said thousands of small businesses across New Zealand were starved of revenue during the lockdown and many are still struggling under level two restrictions.
"They are desperate for cash flow and this payment could alleviate some of the pressure they're facing while also supporting growth," he said.
Asked by interest.co.nz what would prevent an employer making someone redundant on say October 31 and then re-employing them on November 1 to get the payment, a National spokesperson responded:
The FTE number is average over previous month so fire one day hire the next doesn't work. 
Businesses would need to sign a declaration that it was a genuine new employee over and above their normal payroll.
The job has to be genuine, permanent and offered in good faith.
We trust Kiwi business people to do the right thing. If circumstances change, they'd need to notify the reasons, but would be given a fair hearing.
We have several months to design robust rules to defeat any rorting of the scheme.
The scheme will also be audited by IRD.
Interest.co.nz also asked National: How would the payment help struggling businesses (in retail and hospitality for example), faced with deciding how many people they make redundant, not how many new people they employ? What would prevent a profitable large business like a supermarket or growing law firm from receiving the payment? A spokesperson responded:
We just want to maximise new jobs and we are agnostic about who creates them but we expect that cash payments of this style are most likely to impact the decision of a SME for whom some cash assistance to help meet new hire costs could be a big help.

Again, we trust Kiwi business people to do the right thing and have several months to design robust rules to defeat any rorting of the scheme.