Waitomo Caves tourism operator given $4 million as government ministers pinpoint 'strategic tourism assets' to be protected by taxpayers; Funding allocated to regional tourism organisations too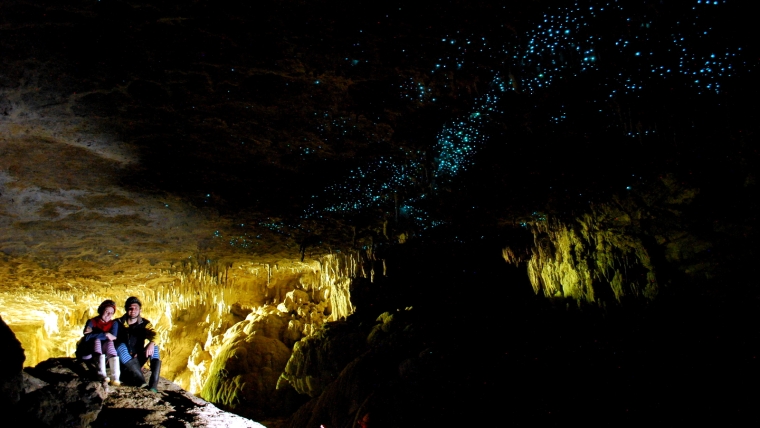 Discover Waitomo is the first "strategic tourism asset" taxpayers are rescuing with a $4 million payment.
A "Strategic Tourism Asset Protection Programme" was part of a $400 million tourism package announced at the Budget in May.
Businesses with "strategic tourism assets" can apply to the Ministry of Business Innovation and Employment for funding. The department will assess applications and make recommendations to a "Tourism Recovery Ministers Group", which will have the final say on who gets funding.
The group includes the ministers of tourism, finance, Māori development, conservation, and the under secretary of regional economic development.
To be considered "strategic", the tourism asset must be nationally and/or internationally recognised; a key attraction for New Zealand or a region of New Zealand; responsible for significant visitation to the region where it is located and, in its absence, visitation to the region would be significantly diminished; and generate significant spill over benefits to the region where it is located.
Applicants need to have exhausted all other forms of support (government and private) before being eligible for a cash payment.
Tourism Minister Kelvin Davis said it might not have been possible to preserve Discover Waitomo – a "key asset" – and help it retain a "highly skilled workforce with specific skills and experience" without taxpayer support.
Discover Waitomo is owned by the NZX-listed company, Tourism Holdings Ltd. It runs tours at Waitomo Caves for people to see glowworms and do black-water rafting.
Tourism Holdings on May 26 announced it was starting a restructuring process that would likely affect 140 staff from its Waitomo and Kiwi Experience businesses. 
Its share price was up 4.61% between market open on Thursday and the time of writing. However its share price was down 39.6% from a year ago.
Davis said that where there is urgent need to fast track applications ministers will respond quickly.
Applications under the Strategic Tourism Asset Protection Programme are open until June 18.
Davis also announced that up to $20.2 million has been made available for the country's 31 Regional Tourism Organisations to help them support operations in their regions.
And, he appointed co-chairs to a new public-private taskforce that will continue work started by Tourism New Zealand to "reimagine the future of tourism". The co-chairs are Rotorua Mayor Steve Chadwick and Tourism Holdings Ltd CEO Grant Webster.