Zuru's Anna Mowbray on the mammoth task of securing PPE for New Zealand's Covid response, why the challenge is not over yet, and whether a move to Vietnam is on the cards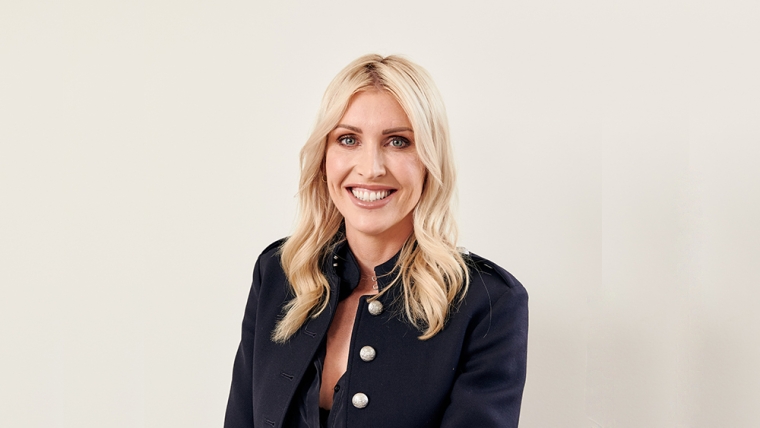 The New Zealand China Council has a podcast series featuring New Zealanders and their businesses in China. It will be a regular series.
---
When the first Covid-19 outbreak began in January, most New Zealanders were slowly returning to work after their summer holidays, unaware of the scale of the pandemic that was about to unfold.
For Anna Mowbray, Chief Operations Officer of Zuru, the experience was different.  She was working in South China and had a firsthand view of how Covid-19 was disrupting supply chains and operations.
Anna returned to New Zealand just before lockdown and immediately began working on Zuru's response.  At the same time, she began talking to officials here about the need to act with speed and urgency to protect New Zealanders.
"When everything started to filter into the rest of the world, I said, what can we do to make a difference here, where is the need going to be?''
Anna's experience in Chinese manufacturing and her strong networks across the sector meant she quickly became a conduit between the New Zealand government and factories in China to ensure an adequate supply of PPE for our frontline workers and medical staff.
"I decided to pull together a Covid response team internally to help source supply of PPE for New Zealand, knowing that supply chains were rapidly tightening in China, and understanding how much pressure was coming on to the supply of masks of gloves and  gowns."
From New Zealand, Anna assembled 20 employees in China who started sourcing products and securing manufacturing facilities, as well as understanding the requirements for high-quality high-grade PPE equipment that would be suitable for use in New Zealand.
"I don't think I've worked that hard in a very, very long time. I was on the phone all hours of the day, trying to understand the intricate details of how product was made, how production happened, how to get effective supply, how to make sure we were monitoring quality, that we had all of the steps in place."
Anna says the pressure was particularly high with other countries like the US, UK and Canada racing at the same time to source their own PPE from Chinese manufacturers.
"The hard thing was that those were the same factories that every other government wanted to work with. We had to build very strong relationships very quickly."
To guarantee the PPE she was sourcing for New Zealand was high quality, Anna stationed two of her employees at every factory, one checking exactly where raw materials were coming from, and another on the production line to make sure her orders didn't get pushed down the schedule.
"It was an intense time. I was so fortunate to have a team that is incredibly adept at moving and pivoting into different industries and into different sub-sectors."
The benefits of being embedded in China's manufacturing ecosystem also means that despite a drive to diversify to other manufacturing locations such as Vietnam, China is likely to continue to play a key role for ZURU going forward.
"In the toy space, so much is driven by manufacturing know-how.  The understanding of processes and protocols and how to optimise and get efficiency and drive scale is so well entrenched in China.
"If we go and relocate to somewhere like Vietnam there's a lot that has to go into understanding the territory, and making sure that we can really succeed there.  I still think that the competitive advantages of China surpass those of us relocating at this point in time for our business."
Returning to Covid and its future impacts, Anna says the challenge of securing PPE for New Zealand is far from over and with the pandemic showing no signs of slowing globally the need for PPE has increased 'astronomically'.
"In a recent conversation with one of the biggest gloves suppliers in China, I learnt there is zero production available until December. Zero. If we don't lock up production, there's no chance of us being able to pivot very, very quickly going forward. There is without doubt, massive shortages that are ongoing and are not slowing down."
Despite the acute challenges, Anna has been successful in sourcing approximately 95 million pieces of PPE for New Zealand.  She says her experience building skilled manufacturing teams in China, and their ability to source product and lock down supply and production gave her the edge that was needed to deliver PPE quickly to the country.
"I think we're probably the only people in New Zealand that could have done what we've done, because of this amazing team that we have back in China who are able to very quickly pivot, and understand what the goals, priorities and focuses need to be and how to move with extreme speed and pace."
---
*Rachel Maidment is executive director of the NZ China Council, and a former diplomat and entrepreneur who served as New Zealand Consul General in Guangzhou from 2016 to 2019.  She is a host of the NZ China Council Podcast which can be accessed here.