Government extends business debt hibernation scheme for 10 months, despite the wage subsidy and other support measures only seeing 15 firms use the relief in full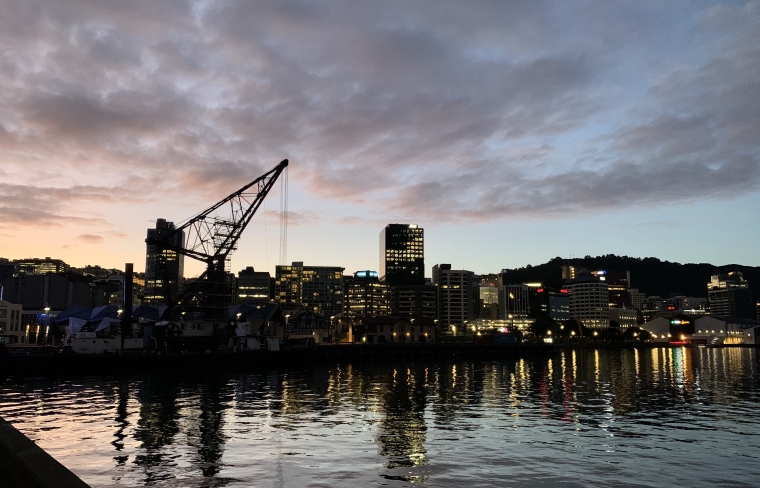 The Government is extending its business debt hibernation scheme by 10 months to help companies struggling due to Covid-19.
The scheme, introduced via temporary amendments to the Companies Act, places a moratorium on creditors' abilities to take enforcement action against a business for an initial period of a month - extendable by up to a further six months if at least half the creditors agree.
Businesses can use the scheme if they have significant liquidity problems due to Covid-19, or are expected to have issues in the next six months. But they need to be able to repay the debt by July 31, 2022.
Originally, businesses had to apply to enter the scheme by December 24, 2020. That date has now been extended to October 31, 2021.
Finance Minister Grant Robertson said: "New Zealand's economy is recovering better than we expected, but the impacts of the pandemic are far-reaching and some businesses need continued support to keep trading…
"[The scheme] is intended to give businesses time to explore options for continuing to trade, when they might otherwise have been liquidated by their creditors."
As at November 23, 43 businesses had applied to enter the business hibernation scheme. Of these, the creditors of only 15 agreed to the additional six-month moratorium.
A spokesperson for Commerce and Consumer Affairs Minister David Clark's office said the scheme still provides a framework for businesses to agree to solutions with their creditors.
The spokesperson said creditors have also been prepared to agree to informal compromises with businesses.
Clark said the scheme meant that when creditors applied pressure, company directors had the support of a tailored mechanism to assist in working through options with their creditors.
"This is a good outcome for not only company owners but also their employees, creditors and the wider economy," he said.
Robertson said debt hibernation was not designed to prevent companies with no realistic prospect of continuing to trade from going under.
"Safeguards are also in place to protect against abuse of the measure, including the requirement for creditors to vote on a business's proposal," he said.
PWC partner, John Fisk, told interest.co.nz the low uptake of the hibernation scheme is unsurprising given the large amount of support made available to businesses with cashflow problems via the wage subsidy, Small Business Cashflow Loan Scheme and Business Finance Guarantee Scheme. The Reserve Bank has also supported banks (through providing more liquidity and lowering interest rates) to enable them to be more accommodating.
Nonetheless, Fisk believed the hibernation tool was useful to have in the toolkit.
He said the risk of such a scheme was that it helped create zombie companies - companies that should fold, but are instead using resources that could be deployed to more productive parts of the economy.
According to Ministry of Business, Innovation and Employment data provided to interest.co.nz, 101 businesses have gone into receivership so far this calendar year (January to November). In 2019, 97 businesses went into receivership.
In 2008 - the year of the Global Financial Crisis, this number sat at 364. In 2009 it dropped to 355.
Fisk warned these figure might not capture firms that have gone into liquidation.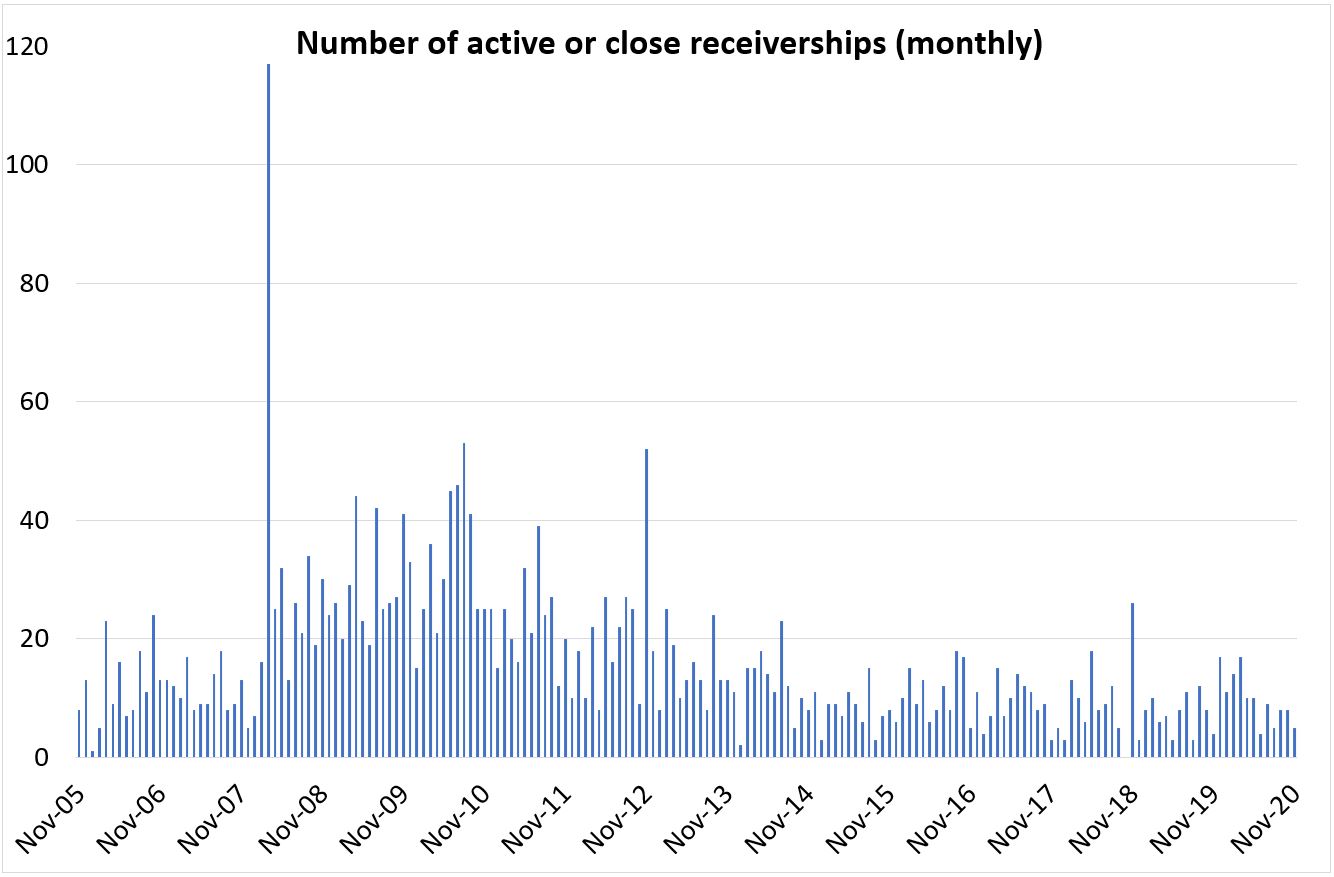 With a number of small New Zealand business secured against residential property, it's also worth noting the role higher house prices have played in giving business owners confidence and optionality.
The number of mortgagee sales has been rock-bottom in 2020, according to CoreLogic figures provided to interest.co.nz.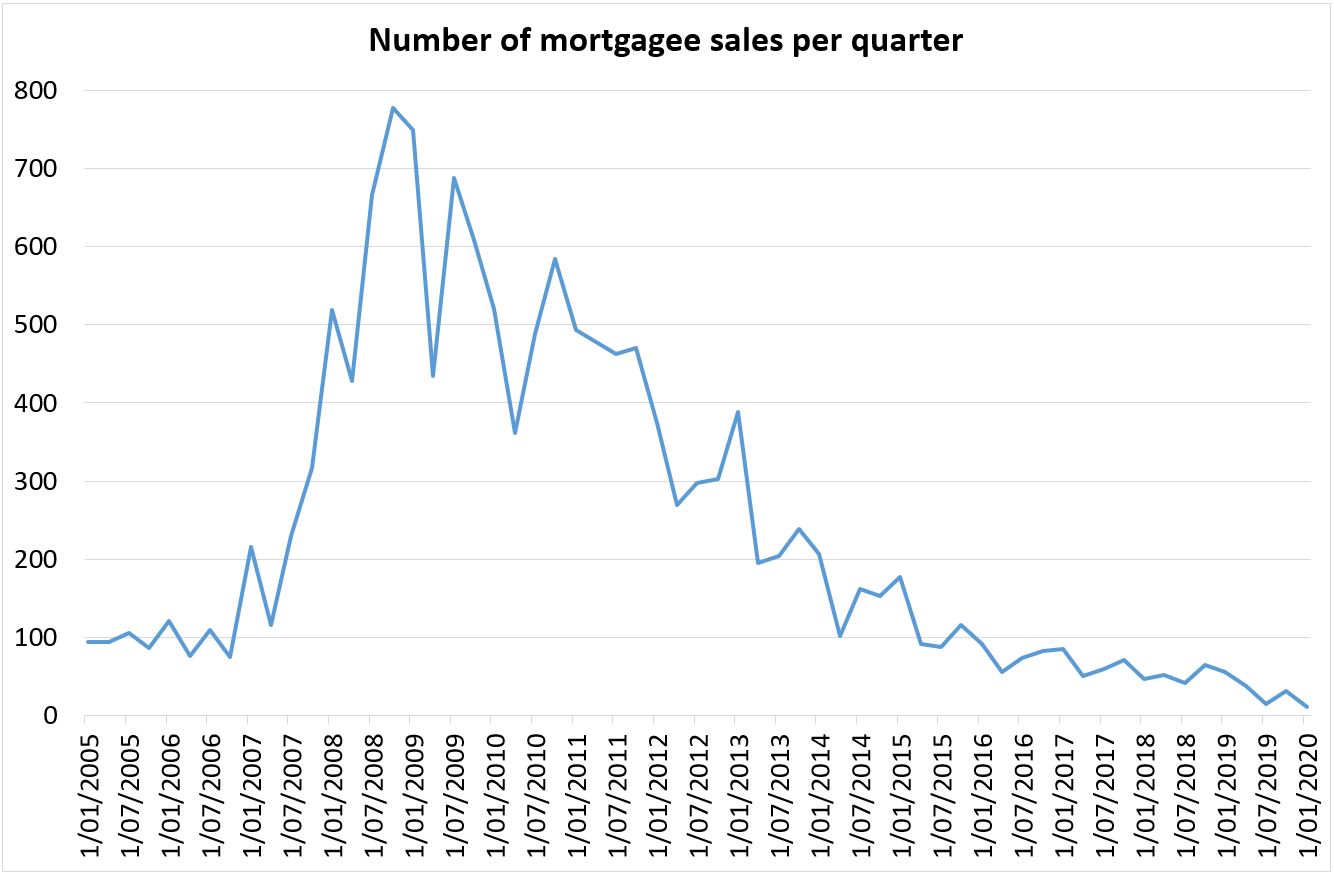 For more on the debt hibernation scheme, follow this link.