Electricity pricing deal will keep the Southland aluminium smelter open for another four years, but it still needs the Government to concede transmission pricing levels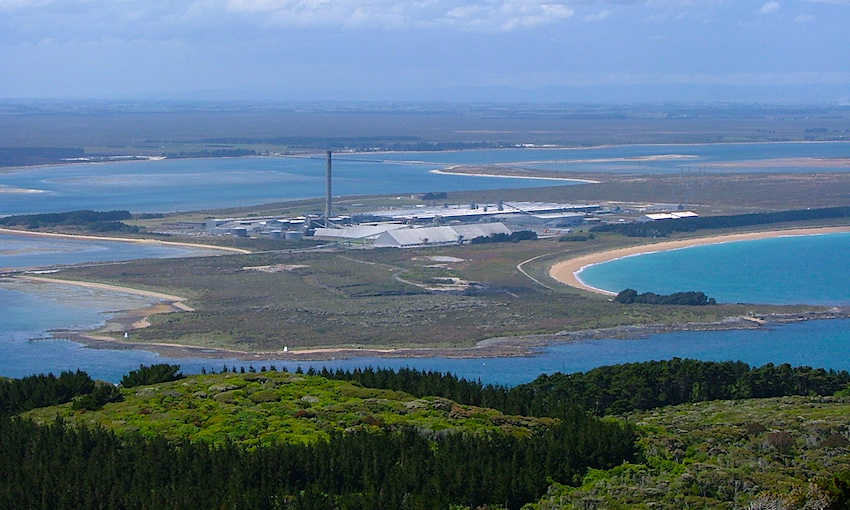 A deal has been agreed to extend the operations of the Tiwai Point aluminium smelter until 2024, at which time it will be closed.
Meridian Energy (MEL) said Rio Tinto had accepted new contract terms until the end of 2024.
"As a company we have planned for the eventual exit of the Tiwai Smelter. We're excited about the opportunities that we have to accelerate decarbonisation, and we're actively developing new growth opportunities," a spokesperson for Meridian said.
As part of these arrangements, Contact Energy (CEN) has agreed to supply Meridian with a portion of the electricity required to power the smelter. Contact will provide an average of 100 megawatts of baseload electricity through until the end of 2024 (assuming the smelter requires 572 megawatts of electricity).
The Government and Rio Tinto remain in discussion around transmission pricing and remediation of the smelter site.
Meridian's announcement that it is actively developing new growth opportunities for when Tiwai closes, including process heat, IT infrastructure and green hydrogen, highlights the opportunities for tech jobs that the Southland region has as the transition is made.
Today's announcements extends the transition from the one year Rio Tinto was proposing, to four years.
Rio is closing the smelter, despite the "Tiwai Point smelter ... producing some of the lowest carbon aluminium in the world."
Previous agreements to keep the facility open have also talked up the transition away from smelting operations, but this time it looks more realistic.
Aluminium prices have been rising recently, but not at to the same degree as for copper and other metals.