Mark Tanner sees the relations between China and the West becoming increasingly polarised, and working with issues sensitive to China will become an ever-more delicate balancing act for brands straddling markets in both spheres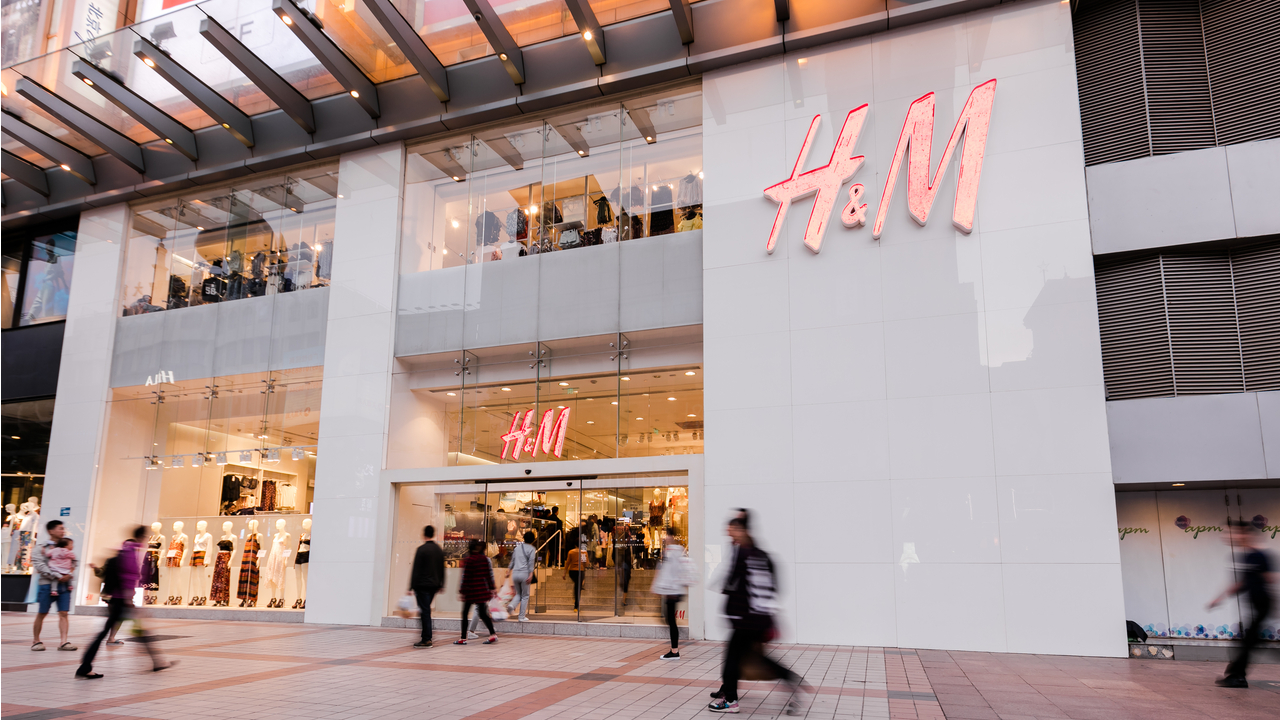 By Mark Tanner*
Back in early 2018, a marketer working with Mercedes-Benz in the West included a Dalai Lama quote on their blocked-in-China Instagram account. There was an uproar in China and the car company issued an apology to the people of China and promised to deepen its employees understanding of Chinese culture and values. 18-months later, similar calls for mass-boycotts of brands in China were aimed at Disney, Coach, Versace, Givenchy, Calvin Klein, Fresh skincare and Japanese sportswear brand Asics for labelling Hong Kong, Taiwan and Macau as countries on T-shirts and other products.
Last week, 18-months after the T-shirts, foreign brands were again scolded across China for their insensitivities towards the country, but there were a few new dimensions this time.
H&M was blasted after a letter written last year about not using Xinjiang cotton over forced labour concerns resurfaced. The Communist Youth League of China chastised H&M, then the People's Liberation Army and Commerce Ministry joined, followed by millions of Chinese online. Nike, Adidas and Burberry were also implicated for their similar stance on Xinjiang cotton.
What is different about this incident from Mercedes and the T-shirts, was that it wasn't the result of someone sitting in an office in Europe or North America oblivious to geopolitical sensitivities in China. The Xinjiang cotton protests – whether justified or not – were the result of conscious concerns from western consumers about what's happening in the west of China.
With the current trajectory between China and the West becoming increasingly polarised, this type of issue will become an ever-more delicate balancing act for brands straddling both markets. China accounts for just 5.2% of H&M's global revenue, and a large swathe of the other 95% are likely to view geopolitical issues such as Xinjiang through a more negative lens than before. In 2020, unfavourable views of China reached historic highs in countries studied by Pew. H&M's home of Sweden was second only to Japan on the tally, with 85% viewing China negatively.
What also made this unlike the other incidents, was that H&M wasn't just reviled by official propaganda and angry consumers on social media, its livelihood has been severely impacted on China's all-important digital channels. We've seen how closely China's tech giants now align with the mood in Beijing and it is stunning to see this in action. All traces of H&M products on Taobao, Tmall, JD and Pinduoduo disappeared overnight. Those wanting to take a shared ride to their local store on Didi or make their own way through online maps, wouldn't have been able to find H&M listed – not to mention the half dozen stores that have been shut down by landlords. Daily deals, celebs and livestreamers have stepped away from H&M and the other brands. Even those who wanted a virtual Burberry outfit on their computer games – just days after becoming available – will be disappointed.
The incident provides differing examples of how brands meet geopolitical challenges in China. Germany's Hugo Boss and Japan's Muji were fast to come out praising Xinjiang cotton on social media, only to be discovered to have contradictory purchasing policies on their global sites. Whereas US shoe brand Sketchers had issued a statement that it had audited its Chinese suppliers including their Uygur workers, and found no evidence of forced labour.
Every such incident fuels growing nationalism in purchase behaviour, but there remains plenty of demand for well-marketed foreign brands. There are many, many brands and countries who have had challenges in China, but consumers are likely to move on with the next incident. Mercedes-Benz set new records in China last year with double digit growth and an online sale on Nike's Tmall store on Friday night attracted 350,000 subscribers and sold out instantly. Nike is well-placed to weather the storm having connected at an emotional level with its target audience in China.
The landscape of operating in China will continue to become more complex, further emphasising the need for robust localised strategies and proactive crisis management.
---
Mark Tanner is the CEO of China Skinny, a marketing consultancy in Shanghai. This article was first published here, and is re-posted with permission.