Sustained strong sales and jobs growth is pointing to ongoing momentum for small Kiwi businesses, according to business platform Xero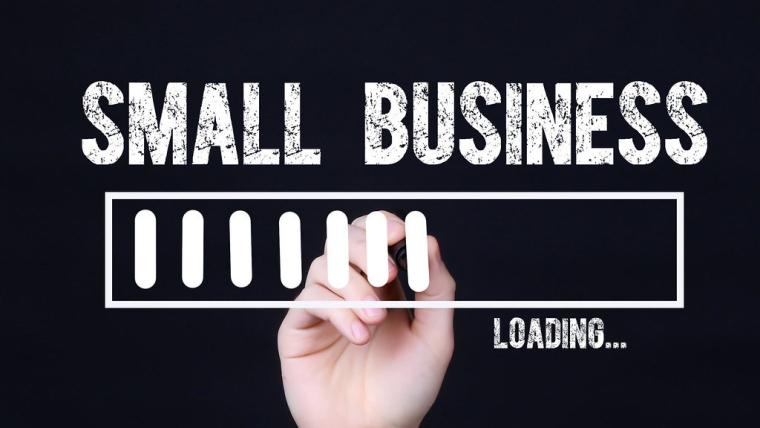 Kiwi small businesses had their strongest month in June since last year's Level Four lockdown, according to Xero, the global small business platform.
The Xero Small Business Index for June 2021 showed a record month for the overall Index.
Typically, the Index compares year-on-year (y/y) data to reveal how the small business economy is faring. However, as the data from June 2020 was significantly impacted by the pandemic, all comparisons in this release have been made using annualised two-year growth to account for base effects.
In June, small business sales increased 11.7% year-on-year (adjusted), continuing the strong trend seen in recent months (up 6% in May, 8.1% in April).
The momentum in jobs growth also remained in June with an adjusted increase of 5% y/y. This is above the average growth rate of around 3% y/y and comes after a 5.2% y/y rise in May (adjusted).
Xero's managing director for New Zealand & Pacific Islands, Craig Hudson, says June is the strongest month for the small business economy since the Alert Level Four lockdown in 2020.
"Looking at the second quarter of 2021, we've seen the small business economy continue to recover from the impacts of last year. In fact, we're beginning to see some consistently strong growth," Hudson said.
"Sales is a key indicator of this, followed by job growth and increased wages. We're starting to see this as wage growth continues, increasing 3.7% year-on-year in June - reaching the strongest growth rate since January 2020."
The retail sector dominated the strong performance (up 16.0% y/y), followed by manufacturing (up 14.3% y/y), and construction (up 13.4% y/y). The hospitality industry also continued its recent run of sales growth, up 10.4% y/y.
"It's encouraging to see improved sales across all industries in Aotearoa, especially in the hospitality sector, which has been severely impacted by the pandemic and subsequent lack of tourism coming into New Zealand," says Hudson.
"Of course, not every hospitality business will be back at 100% capacity, and with the Trans-Tasman bubble suspended for eight weeks it's important we continue supporting local small business owners when and where we can."
Job growth momentum continues
The small business labour market also grew in June, with job growth up 5% year-on-year (adjusted), despite hospitality being the only industry to record a decline in jobs (0.9% year-on-year).
The strong jobs numbers  were led by the manufacturing (up 8.6% year-on-year), construction (up 7.3% year-on-year) and retail sectors (up 7.0% year-on-year).
"Regionally, the growth in jobs appears to have focused mainly in Northland (up 8.4% y/y) and Waikato (up 6.9% y/y) while Bay of Plenty and Otago experienced the slowest annual growth in June (up 3% y/y and 1.7% respectively)," says Hudson.
"Despite the strong sales result seen in the hospitality sector, a lack of job growth in the industry points to chronic labour shortages across the country."
Small Business Index reaches new high
The Small Business Index rose 17 points in June 2021 to 127 points, a record high for the metric and an indication the overall performance of small businesses remains well above average.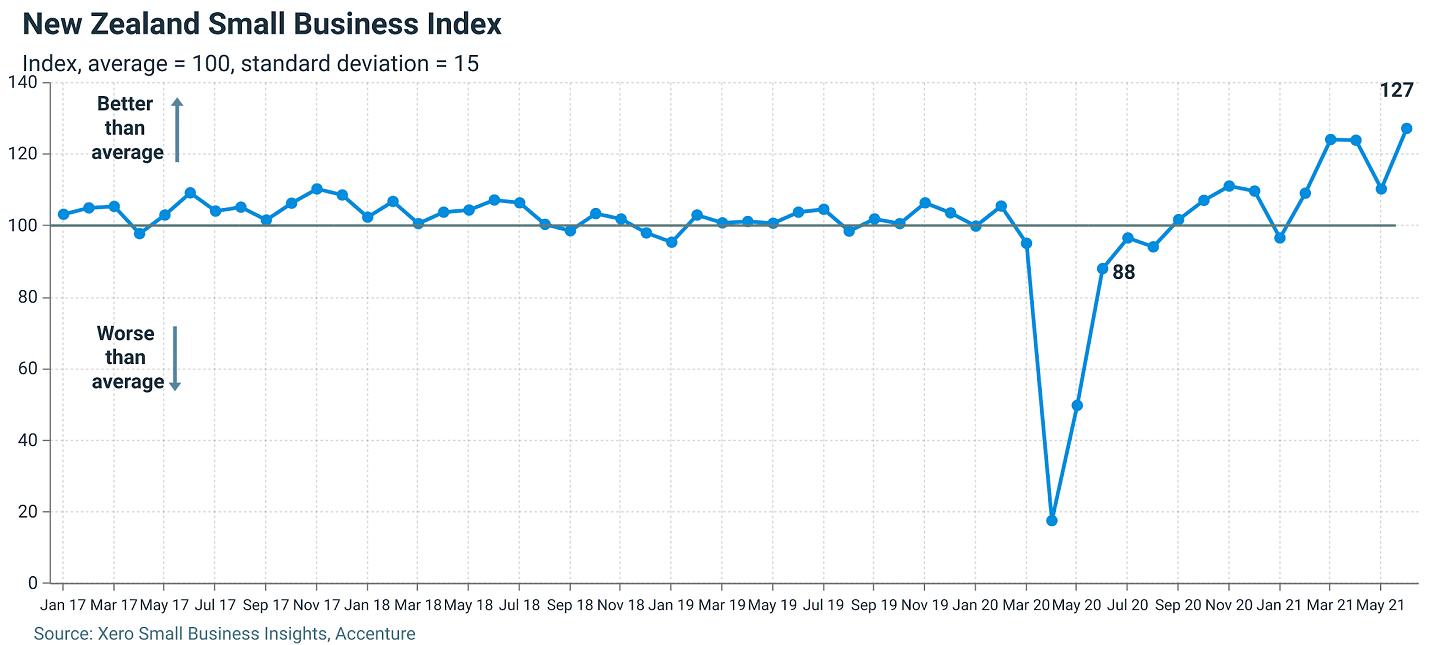 "Driven by the strong sales and job growth figures recorded in June, seeing the Small Business Index reach new heights is an encouraging sign that New Zealand's small business economy is heading in the right direction," says Hudson.
"If we stay on this trajectory and continue to support Kiwi small businesses by shopping locally, we're well on our way to reaching - and even outperforming - pre-pandemic growth."