Travel agents and insurance industry prepare for take-off despite lingering uncertainty around Covid re-opening plan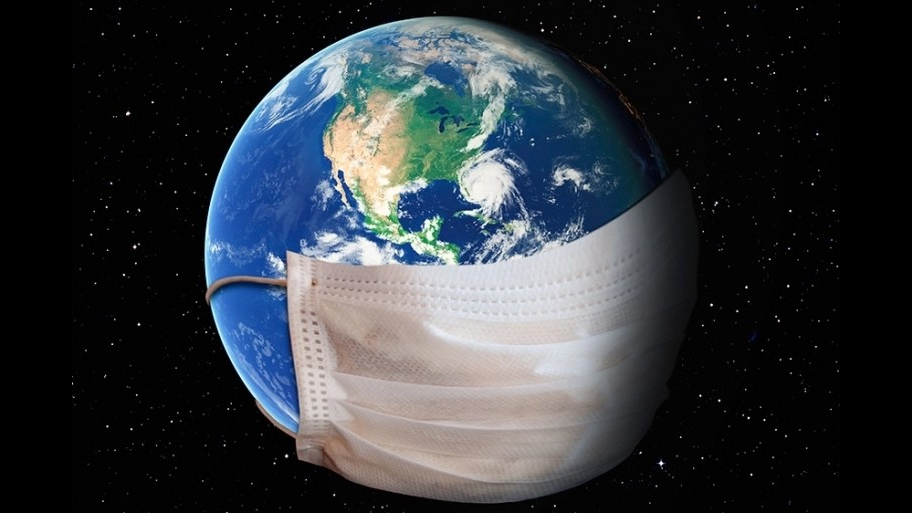 Travel agents are eagerly awaiting more certainty, as the insurance industry adapts to provide some reassurance ahead of New Zealand's proposed border re-opening in early 2022.
"Travel agents are good at handling disruptions," said Brent Thomas, president of the Travel Agents' Association of New Zealand (TAANZ).
Even pre-Covid, the industry was adept at dealing with curveballs and making arrangements on the fly when passengers were affected by much more benign factors, like fog. 
"Unfortunately we've got even better at it," said Thomas.
The main challenge for travel agents is riding out the uncertainty as New Zealand waits for specifics around timing and how the border re-opening will work.
In particular, the industry would like more certainty around the treatment of low, medium and high risk countries, and how travellers will navigate the managed isolation (MIQ) system.
Despite this, travel agents are ready to go at a moment's notice.
"If I rang up our 1500 members and said [borders are] opening tomorrow, you'd hear a massively loud cheer and they'd be onto it. People often associate travel with holidays, but there are also business and humanitarian reasons. We need clarity from that point of view too," said Thomas.
'A lolly scramble without enough lollies'
The Government is currently implementing a self-isolation pilot scheme, with the 150 successful applicants to be notified on October 15 ahead of their return trips to New Zealand between October 30 and December 8.
Thomas expressed disappointment that the scheme wasn't open to more people, when so many were applying for such limited MIQ spaces.
"It's a lolly scramble without enough lollies. Our import and export industries are suffering and some families have been separated for nearly two years."
Rising vaccination rates are pivotal to emerging from the holding pattern the travel industry, and New Zealand in general, finds itself in. With 5,000 travel agents pre-Covid, their reduced ranks now number only 1,500.
"You'd be hard pressed to find another industry that has been hit as hard," said Thomas.
In line with their long-held adaptability, agents have pivoted to domestic tourism where possible, but this has posed its own challenges with regional alert level differences and boundaries clipping the wings of even short-distance travellers.
Wages and other overheads remain a struggle but the industry has been appreciative of the wage subsidy and some landlords have provided rent abatement for frontline retail spaces.
In pre-Covid 2019 travel agents were at the peak of a five-year growth period despite misconceptions that the industry was already suffering in the do-it-yourself world of internet travel booking.
Demand is still strong for the other tools travel agents have at their disposal, including direct deals, personalised service and specific knowledge and advice.
"We're always adaptable to change and have stood the test of time, we'll need to continue with that moving forward," said Thomas.
The industry now engages with customers in a variety of ways, including mobile and broker type models, and is no longer limited to bricks-and-mortar shopfronts.
Travel agents may become more relevant once travel ramps up again, as some travellers will struggle to navigate the regulations and pitfalls independently.
Alongside risk levels and traffic light systems, Covid-19 testing is another source of uncertainty, particularly alongside flight delays. Because of the narrow pre-departure windows for negative tests, delays could render them expired and the ability to be re-tested in transit is uncertain.
What about insurance?
Another pitfall is insurance coverage and what to do if things go wrong for the traveller in this brave new world.
The insurance sector has responded with tweaks to travel insurance, seeking to cover Covid-19 disruptions such as being required to isolate in an overseas hotel as a result of a localised outbreak, or treatment for Covid-19 itself.
However, alternative arrangements you may need to make as a result of border closures will not be covered. 
Prime Minister Jacinda Ardern often referred to this risk of being caught out, while explaining the short-lived trans-Tasman bubble earlier in 2021.
The Insurance Council of New Zealand (ICNZ) strongly advises thoroughly reading your policy and asking questions of your insurer if anything is unclear.
"In addition to the normal travel insurance cover, some policies may include cover for specific COVID-19 claims such as cancellation costs if you contract COVID-19 and can't travel, costs to return home if a relative gets sick with COVID-19, or costs if you get sick with COVID-19 and need to quarantine while overseas. Some also cover reasonable costs if the person you are supposed to stay with gets COVID-19 and you need to find alternative accommodation," said Tim Grafton, chief executive of ICNZ.
On the other side of the ledger, an ICNZ media release lists the following circumstances that policies will not cover:
Cancellations to travel caused by government-imposed lockdowns
Costs if the government imposes a blanket quarantine
Travel delay caused by COVID-19
Border closures due to COVID-19
Travel to any other countries where there is still a 'do not travel' alert in place.
Travel delays, not covered by insurance, remain a risk for the travelling public. Building in flexible timeframes and financial buffers will allow for situations when things don't go according to plan.
In fact, rolling with the punches in general and remaining adaptable will be vital in getting our feet off the ground in the near future.