Global inflation rising; US budget deficits lower; China hunkers down for 'stability'; Indian factories struggle; Australia in election mode; UST 10yr 1.49%; oil stable and gold firm; NZ$1 = 68 USc; TWI-5 = 72.3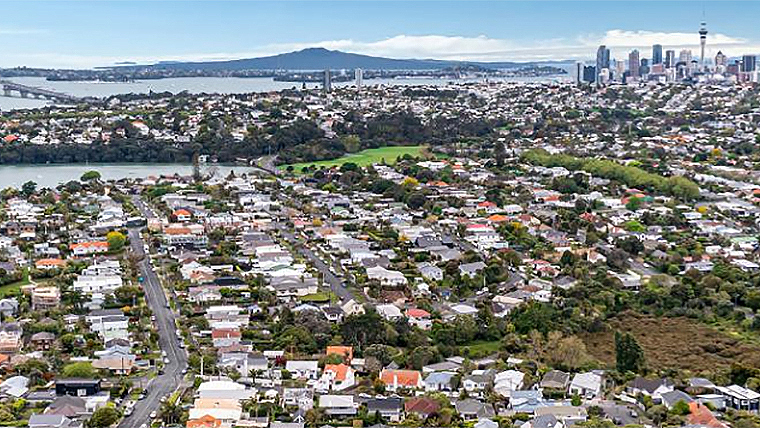 Here's our summary of key economic events overnight that affect New Zealand with news an Australia in electioneering mode may undermine New Zealand's skilled workforce.
But first, American consumer price inflation came in at the expected 6.8% year-on-year in November, and up from 6.2% in October. Their core inflation level also didn't surprise with a 4.9% rate compared to 4.6% in October. The main driver was energy costs, and the impact of these may fall away soon as crude oil's gains seem to have settled down. But other elements are rising faster too with food prices up a concerning 6.1%, clothing and apparel up 5.0%, rent up 3.8% and new car costs up 11%. Oddly, medical care costs have only changed minorly over the past year.
Americans haven't experienced inflation like this two generations (since 1982) so there is bound to be unease, and probably much of it partisan. Overlooked will be that average weekly earnings rose +5.6% in the year to November, more than the core CPI rise and less than the headline rate. 'Real earnings' will have declined, but there is more than enough room for consumers to make small adjustments to ride out these changes. And of course, most will.
But inflation 'shock' will be real, especially more those who didn't see this coming and others at the margins. However, so far there is no real evidence there is widespread angst, with the widely-watched University of Michigan consumer sentiment survey coming in more optimistic that analysts had expected and broadly stable over the past four months. So far, Americans seem to be handling higher inflation in a mature way.
Meanwhile, the US budget deficit is now shrinking, even if the progress is small. It came in under -US$2.7 tln in the year to November, or -12.5% of GDP. Rising tax revenues from higher activity is helping. For the first two months of their new fiscal year (October and November) federal tax receipts were +23% higher than the same period in 2020. If that keeps up (and it may be unlikely), they will eat into their deficits quickly. US federal tax levels are very low by international standards; in 2020 they were 16.5% of US GDP, 25.5% for all taxes (not just Federal) whereas the average for OECD countries was 33.5%. In New Zealand it was 32.2% and Australia 27.7%.
In China, the top brass in Beijing are increasingly concerned about stability as their economic activity slows down. In a statement after their closed-door three-day Central Economic Work Conference they declared: "Ensuring stability is the top priority for the economy next year."
China's housing market is cooling fast. Unsold new home inventories have climbed to the highest level since August 2016. In some regions a sense of panic is growing as their home owners face steep losses. You can see why 'stability' is now the catchword.
In Japan, producer prices rose more than expected in November, adding to background global costs. At an annual rise of 9.0%, and a monthly rise of +1.4%, that puts them at a 40 year high, and a very uncomfortable position for their manufacturers.
Germany also reported very high consumer price inflation for November, up 5.2% and it highest since 1992 (and up +6.0% on a harmonised basis to compare with how other countries report it). Energy costs are the main culprit there, but food prices rose 4.5%.
Brazil also reported CPI inflation overnight - and theirs was at 10.7%. (All these high CPI rates puts New Zealand's 4.9% into perspective and makes Australia's 3.0% seem very modest. Inflation will surely persist as long as the supply-chain pressures persist, irrespective of the oil price.)
We should also note that coffee prices are now at a ten year high and have risen very sharply since April.
India's industrial production disappointed for October, up +3.1% and much less than was anticipated. The RBI's maintenance of loose monetary policies to try and get some momentum building in the Indian economy makes sense with this data.
In Australia, they are in full election mode again, with the Government 'forecasting' a rapid rise in business investment, and a rapid return to Government surpluses. This playbook was rolled out at the last elections in 2016 and 2019, and of course nothing like this actually happened. However, to ensure they have a chance, the Morrison government will steadily increase permanent migration back to around +160,000 per year "to energise economic growth and address skills shortages". If they actually do that, it may have a vacuuming effect on New Zealand's skilled workforce.
The Morrison government is the underdog in that election race, and will surely try ever more risky strategies.
Staying in Australia, pandemic cases in Victoria jumped to 1203 reported yesterday. There are now 11,145 active cases in the state - and there were another 2 deaths yesterday. In NSW there were another 516 new community cases reported yesterday, another jump, with 3,683 active locally acquired cases, and no deaths. Queensland is reporting 9 new cases, especially on the Gold Coast. The ACT has 6 new cases. Overall in Australia, just under 89% of eligible Aussies are fully vaccinated, plus a bit over 4% have now had one shot so far.
The UST 10yr yield opens today at 1.49% and retracing -1 bp overnight. The UST 2-10 rate curve starts today little-changed at +82 bps. Their 1-5 curve is little-changed at +99 bps, while their 3m-10 year curve is marginally flatter at +144 bps. The Australian Govt ten year benchmark rate has fallen -2 bps to 1.64%. The China Govt ten year bond is also -2 bps lower 2.86%. The New Zealand Govt ten year is down -2 bps at 2.43%.
On Wall Street, the S&P500 has started their Friday session up +0.6% and on the way to a good weekly gain of +3.2%. Overnight, European markets all fell about -0.2% so Frankfurt ended the week with a +2.0% gain, Paris was up +2.7% and London was up +2.4%. Yesterday Tokyo fell -1.0% on the day to be up a net +1.3% for the week. Hong Kong was down -1.1% on Friday to end the week +3.2% higher. And Shanghai closed down -0.2% for a +1.4% weekly gain. The ASX200 closed down -0.4% to be up +1.6% for the week while the NZX50 rose +0.6% yesterday to be up +1.4% for the week.
The price of gold will start today at US$1785/oz and up +US$8 overnight.
And oil prices are little-changed at just over US$71/bbl in the US, while the international Brent price is still just over US$74.50/bbl.
The Kiwi dollar opens today marginally firmer at 68 USc. Against the Australian dollar however we are down at 94.7 AUc. Against the euro we are unchanged at 60.1 euro cents. That our TWI-5 starts today lower at 72.3. We should also note that the Chinese yuan rose to another 3 year high against the USD as the Chinese central bank has stopped intervening in this market - for now at least.
The bitcoin price has slipped to US$47,519 and down another -2.2% from this time yesterday. Volatility over the past 24 hours has stayed moderate at just over +/- 2.9%.
The easiest place to stay up with event risk today is by following our Economic Calendar here ».