Dairy prices slip; US equity markets rally; US retail resilient; Omicron weighs on the EU; AU companies buying carbon credits aggressively; UST 10yr 1.48%; oil up but gold lower; NZ$1 = 67.5 USc; TWI-5 = 72.3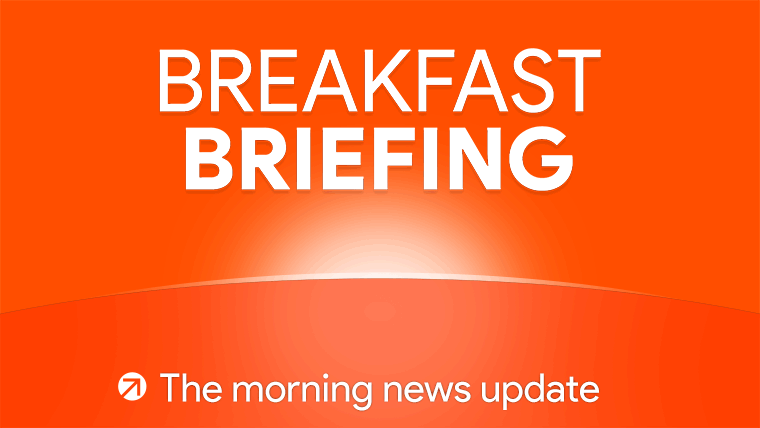 Here's our summary of key economic events overnight that affect New Zealand with news that border closures seem to be coming back to help slow the spread of Omicron, but through it all, the global economies are still functioning.
But first up today, the overnight dairy auction brought an unexpected fall, even if it was a relatively minor -1.5% dip. It was less in NZD terms. The expected rise in SMP didn't actually amount to much, and the expected rise in the WMP price turned into a retreat. Still, prices are +28% higher than a year ago and +10% higher than four months ago. Despite today's unexpected dip, this is unlikely to change any milk price payout forecast. This is the first reduction since the string of falls in the April to August period, ending eight straight rises. 
In the US, equities have staged a recovery after three days of being lower. Good corporate results by both tech companies, and perhaps more importantly, by retailers, has led the rebound. Markets may have been too hasty in judging the US Administration has lost its Build Back Better program, with brighter prospects for a re-vote in mid January for the US$2 tln measure.
And early data in the Christmas retail period suggests Americans have their wallets open, and sales could be +16.4% higher than a year ago, easily overcoming for intervening inflation. Other monitors have the gain at +19%.
Canadian retail sales also came in better than expected, helped by good car sales, although this data isn't as current as the American data.
Back in the US, they have recorded their slowest population growth ever, to 332 mln. Some major states lost population to internal migration, but actually the shifts are very small.
But the booming American economic expansion is seeing many more overseas companies investing significantly more there, betting that the growth is still accelerating and will outpace other major economies, as they twist their supply chains away from China.
Unsurprisingly, the sudden emergence of the Omicron pandemic wave in Europe has dashed consumer sentiment, with the December survey diving sharply - but interestingly, not yet quite back to its long-run average.
The story is the same in Germany, where the combination of the pandemic and inflation has battered sentiment.
In Turkey, there has been a sharp rebound in their currency value - after the Government said it would guarantee all Turkish lira savings accounts from default risk. It is a risky strategy because if the new momentum isn't sustained the claims on the Turkish state will be enormous.
We should also note that the price of lithium just keeps heading skyward to new records, almost daily.
In Australia, the RBA minutes from its December monetary policy meeting show the central bank sticking to the line that it won't lift rates until it sees stronger wages growth. However, they did drop any specific reference to 2023 or 2024 as likely to be the years when they expect interest rate increases.
And while their Government remains an effective climate-change denier, saying only what is necessary to hold it in international forums, their companies are in fact shifting faster to deal with the problem. Companies buying up carbon offsets are have pushed up Australia's de facto carbon spot price to over AU$60/tonne and now in line with the New Zealand price. This is a very sharp change, up from under AU$10 at the start of the year. Yes, there is a lot more activity buying offsets, but scant evidence of actual reductions in emissions.
And staying in Australia, pandemic cases in Victoria were 1243 reported yesterday. There are now 13,355 active cases in the state - but there were 6 deaths yesterday. In NSW there were 3057 new community cases reported yesterday, and another big jump, with 18,798 active locally acquired cases, and 2 deaths. Queensland is reporting 86 new cases. The ACT has 16 new cases. Overall in Australia, 89.4% of eligible Aussies are fully vaccinated, plus 3.6% have now had one shot so far. There are increasing reports of testing and hospital facilities being overwhelmed by demand.
Wall Street has opened its Tuesday session with the S&P500 up +1.1% and gaining back the bulk of yesterday's fall. Overnight, European markets all rose about +1.4%. Yesterday Tokyo set the scene again with a +2.1% full recovery. Hong Kong was up +1.0% and Shanghai was up +0.9%. The ASX200 regained +0.9%, and the NZX50 rose +0.7%.
The UST 10yr yield opens today at 1.48% and a +8 bps spurt since this time yesterday. The UST 2-10 rate curve starts today steeper at +81 bps. Their 1-5 curve is also much steeper +95 bps, while their 3m-10 year curve is steeper as well at +145 bps. The Australian Govt ten year benchmark rate is up +7 bps at 1.65%. The China Govt ten year bond is little-changed at 2.88%. The New Zealand Govt ten year is also unchanged at 2.24%.
The price of gold will start today at US$1787/oz and down -US$9 from this time yesterday.
And oil prices start today +US$4 higher at just under US$71/bbl in the US, while the international Brent price is now just over US$73.50/bbl with both prices gaining more than they lost on Monday.
The Kiwi dollar opens today firmer at just over 67.5 USc. Against the Australian dollar we are marginally firmer at 94.6 AUc. Against the euro we are up +½c at 59.9 euro cents. That means our TWI-5 starts the today up at 72.3 and a gain of +50 bps overnight.
The bitcoin price is up at US$48,659 and +5.3% higher than this time yesterday. Volatility over the past 24 hours has been high at +/- 3.6%.
The easiest place to stay up with event risk today is by following our Economic Calendar here ».