US reports a range of generally good data; China goes insular, rolls back property restrictions; Russia hugs Germany tighter; NSW reimposes restrictions; UST 10yr 1.49%; oil and gold firmer; NZ$1 = 68.3 USc; TWI-5 = 72.8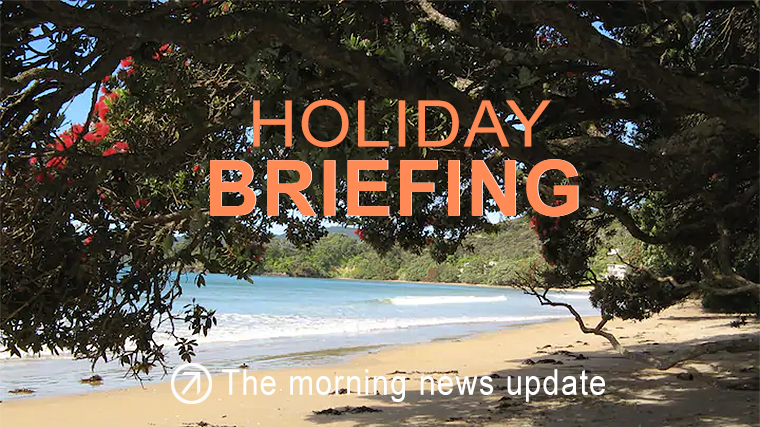 Here's our summary of key economic events overnight that affect New Zealand with news primarily from the US and positive despite the inflationary pressures.
New claims for jobless benefits fell last week to +256,000, but we should also note that the seasonally adjusted number is now at a lower +205,000. The prior week's data was revised lower. The total number of people on these benefits is now 1.83 mln, and similar to the pre-pandemic levels
Even though it was expected to rise to 4.5%, the November core PCE inflation rate (the one preferred by the Fed) rose to 4.7%. The actual rate rose to 5.7% (and closer to the CPI rate of 6.8%).
Other core US data rose above expectations too. Durable goods orders for November - another key driver of the world's economy - rose +2.5% in November from October to be up +22% from year-ago levels. Orders for capital goods are up +35% on that basis. These increases far outweigh changes due to inflation and suggest an American economy that is ending the year in robust economic health.
New home sales in the US, more of a local indicator, were up in November from October, but nowhere near the levels of a year ago when activity was strong before supply-chain issues hit.
And just like the Conference Board survey we noted yesterday, today the University of Michigan consumer sentiment index came in strongly, and even above estimates which itself is impressive given the Conference Board signal. What is notable is that the uptick was primarily due to significant gains among households with incomes in the bottom third of the population.
In China, they have put 13 million residents of a city near Shanghai into its biggest pandemic lockdown yet.
Separately, China has managed to hoard over half the world's grain stocks, pushing up global prices, a move that is "dropping more countries into famine".
And it has managed to extract an apology from chip-maker Intel, after Intel asked suppliers not to source components from Xinjiang. The California-based chip maker said a letter it had sent to global suppliers was written only to comply with American law and didn't represent Intel's stance on the region. The kowtowing is likely to cause severe backlash.
And at home, China is fast rolling back its clampdown on property developers. More than 15 local governments in China have introduced measures to support their housing markets since November.
Taiwanese industrial production continued its strong recent expansion, and was up +12.2% above year-ago levels. The recovery in their retail sales, which had been a laggard for some time, extended in November to be up +6.3%.
While they were expected to be high, the rise in German import prices beat forecasts in a tough outcome for them, up +24% in a year as Russia attempts to pressure them to win concessions in the Ukraine. It all about oil and natural gas prices there. Natural gas prices are +270% higher than a year ago.
In Australia, hospitals are facing looming staff shortages as the Omicron surge forces the NSW state government to reintroduce compulsory masks and density limits. There were 5715 new community cases reported yesterday in NSW, and another huge jump, with 27,093 active locally-acquired cases, but only 1 more death. And 1980 pandemic cases in Victoria were reported yesterday. There are now 14,801 active cases in the state - but there were another 10 deaths there. Queensland is reporting 184 new cases. The ACT has 85 new cases. Overall in Australia, 89.7% of eligible Aussies are fully vaccinated, plus 3.4% have now had one shot so far.
Wall Street has opened its Thursday session with the S&P500 up +0.7%. Overnight, European markets rose in a range of +0.4% (London) to +1.0% (Frankfurt). Yesterday, Tokyo ended up +0.8%, Hong Kong was up +.04% and Shanghai ended up +0.6%. The ASX200 closed its Thursday session up +0.3% but the NZX50 ended flat.
The UST 10yr yield opens today at 1.49% and a +3 bps firming since this time yesterday. The UST 2-10 rate curve starts today little-changed at +80 bps. Their 1-5 curve is unchanged +96 bps, while their 3m-10 year curve is steeper at +147 bps. The Australian Govt ten year benchmark rate is off another -1 bp at 1.63%. The China Govt ten year bond is down another -2 bps at 2.84%. The New Zealand Govt ten year is unchanged at 2.27%.
The price of gold will start today at US$1810/oz and up another +US$11 from this time yesterday.
And oil prices start today +US$1.50 higher at just over US$73.50/bbl in the US, while the international Brent price is now just under US$76.50/bbl.
The Kiwi dollar opens today in a general move higher and is now at just over 68.3 USc. Against the Australian dollar we are marginally softer at 94.3 AUc. Against the euro we are firm at 60.3 euro cents. That means our TWI-5 starts the today up at 72.8 and holding yesterday's gain.
The bitcoin price is up to US$50,660 and +3.6% above this time yesterday. Volatility over the past 24 hours has been moderate at +/- 2.8%.
The easiest place to stay up with event risk today is by following our Economic Calendar here ».