Wall Street turns sharply risk-off despite rising US economic expansion; Japan get inflation; Germany wants immigrants; RBA ready to tackle inflation; UST 10yr 1.76%; oil and gold lower; NZ$1 = 67.3 USc; TWI-5 = 71.6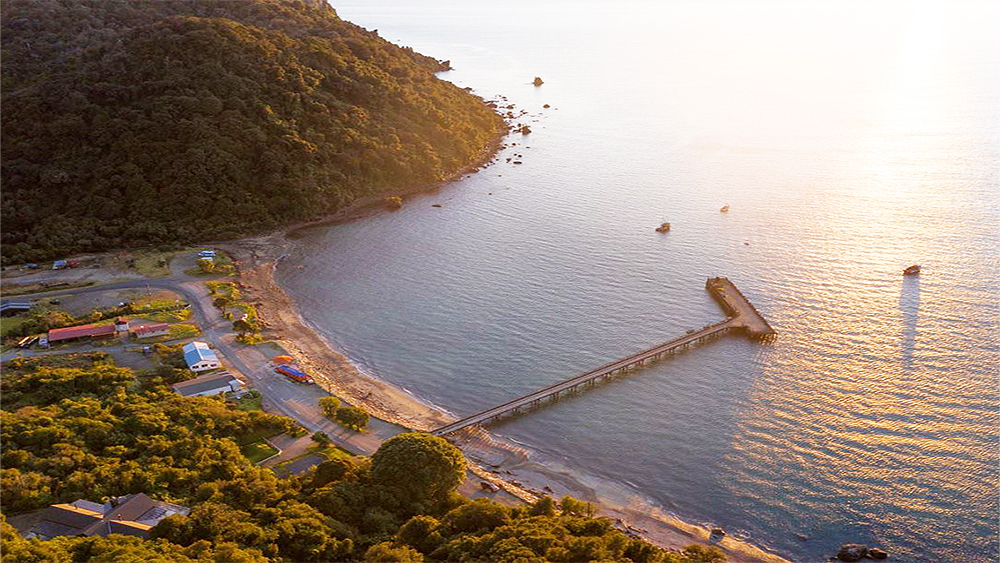 Here's our summary of key economic events overnight that affect New Zealand with news risk is 'off' as investors end the week full of anxieties.
Wall Street is falling today, buffeted by a range of forces that include some weak earnings reports. Investors are punishing tech stocks that aren't profitable. The Ukraine uncertainties aren't helping, driving the risk-off mood. Investors also seem convinced the Fed will raise rates in March and have actually now priced in more than a +25 bps hike. Bitcoin is also being punished and all cryptos have lost more than -US$1 tln in capitalisation.
The US Conference Board leading index is marginally better for December, and they see US 2022 real growth at a healthy +3.5%. The Atlanta Fed's view is the US economy is expanding currently at a fast +5% pa rate, and the current blue chip consensus is even above that.
Canada's November retail sales results were released overnight and they were disappointing.
Japanese inflation came in at +0.8% in December and higher than for November. But their core inflation rate was unchanged at +0.5% although that is its post-pandemic high.
Hong Kong business confidence (as measured in a Hong Kong Government survey) is flat. But at least it isn't retreating.
In Germany, their new coalition government wants to attract 400,000 qualified worker immigrants per year to tackle both a demographic imbalance and labour shortages in key sectors that risk undermining the recovery from the pandemic.
In Australia, some key analysts are now saying that the RBA will abandon its current no-rate-change settings much sooner than anticipated, with rate rises to start in 2022. Westpac sees two hikes in 2022 from the current 0.10% and a regular set until 2024. ANZ agrees with Westpac that all this guidance will change at the RBA meeting on February 1, 2022. But the new expected track is far slower than what is proposed for New Zealand by the RBNZ which is already well down the path the Aussies are contemplating.
In NSW, there were 15,153 new community cases reported yesterday, a big fall, now with 259,132 active locally-acquired cases, but a record high 46 daily deaths. There are now 2,743 in hospital there and the deaths are the reason it didn't jump more. In Victoria they reported 18,167 more new infections yesterday, also a fall. There are now 252,399 active cases in that state - and there were 20 more deaths. Queensland is reporting 16,031 new cases and 13 more deaths. In South Australia, new cases have slipped to 3,777 yesterday with no more deaths. The ACT has 826 new cases with 2 deaths and Tasmania 866 new cases. Overall in Australia, 64,520 new cases have been reported.
The UST 10yr yield opens today at 1.76% and down -8 bps from this time yesterday. A week ago it was 1.77%. The UST 2-10 rate curve starts today flatter at +75 bps. Their 1-5 curve is flatter at +100 bps, while their 3m-10 year curve is also flatter at +171 bps. The Australian Govt ten year benchmark rate is down -6 bps at 1.90%. The China Govt ten year bond is down -2 bps at 2.73%. The New Zealand Govt ten year is back down -8 bps at 2.52%. A week ago it was at 2.47 so it up a net +5 bps since then.
Wall Street is into its Friday session down -1.0% in afternoon trade and heading for a sharp weekly retreat of -4.3%. Overnight most European markets fell sharply too, on average about -1.5%, with London down -1.2% and Frankfurt down -1.9% for weekly retreats of +0.7% and -2.2% respectively. Yesterday, Tokyo fell -0.9 and capping a weekly fall of -2.9. Hong Kong ended flat yesterday but booked a +2.4% weekly rise. +3.4%. Shanghai ended its Friday session down -0.9% but for the week was unchanged. The ASX200 was down a sharpish -2.3% yesterday and ended the week down a full -3.0%. The NZX50 didn't fare better, down -1.2% on Friday and down -3.5% for the week.
The price of gold starts today at US$1832/oz and -US$9 lower. But for the week it is up +US$15.
And oil prices start today down -US$1.50/bbl at just over US$85/bbl in the US, while the international Brent price is now just over US$87/bbl. For the week that is a +US$2/bbl rise however.
The Kiwi dollar will open today more than -½c weaker at 67.3 USc. Against the Australian dollar we are unchanged at 93.5 AUc. Against the euro we are much lower at 59.3 euro cents. That means our TWI-5 starts the today at 71.6 and with a -0.9% devaluation in a week and a -1.6% devaluation since the start of the year.
The bitcoin price has moved sharply lower today, this time by more than -11% to US$38,460. At this new level it is -43% below its November peak. Volatility over the past 24 hours has again been extreme at +/- 7.3%. Not helping, Russia's central bank has proposed banning the use and mining of cryptocurrencies on Russian territory, citing threats to financial stability, citizens' wellbeing and its monetary policy sovereignty.
The easiest place to stay up with event risk today is by following our Economic Calendar here ».