US data good, but equity markets fall on poor earnings reports; China faces severe headwinds; Australian election messes up many key issues; UST 10yr 2.93%; gold up and oil stable; NZ$1 = 64.8 USc; TWI-5 = 71.9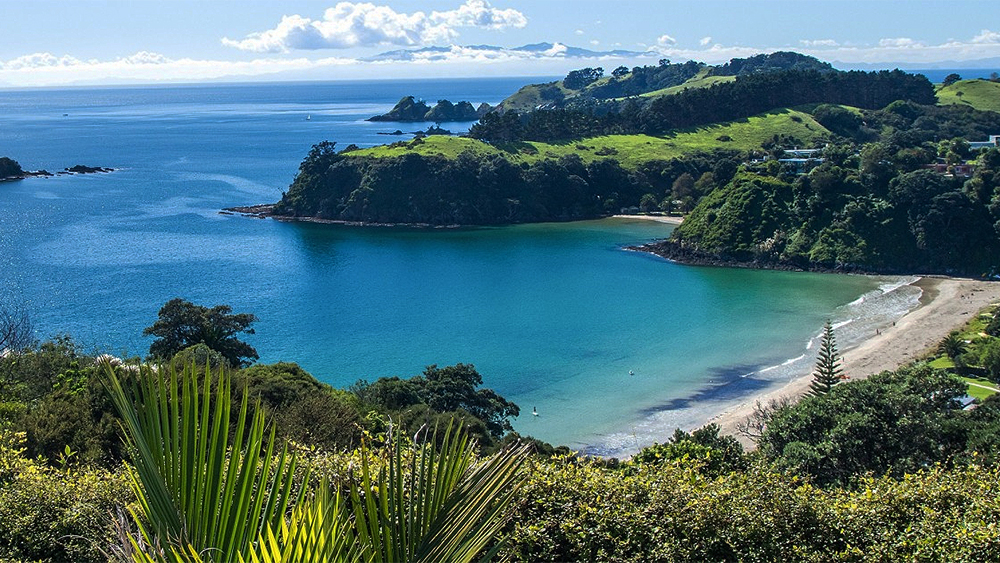 Here's our summary of key economic events overnight that affect New Zealand with news the risks of a major economic stumble in China are now very high.
But first today, the technical updates out of the Q1 GDP result relating to American household incomes and expenditure were released overnight and they were better than analysts were expecting. Personal spending rose +1.1% in March from February, way above market expectations for a 0.7% increase. It was driven by strong demand for services and higher prices of petrol and food. Personal income went up +0.5%, also above forecasts. Meanwhile, inflation as gauged by the Fed's preferred core PCE measure rose 5.2% from a year earlier, less than the consensus of 5.3%.
And all that keeps the Fed on track for a big +½% interest rate hike next week.
A strong result like that would also normally be market-moving. But it does show why the globally-dominant US economy is still the engine of the world economy. The US economy is currently running at a US$24.4 tln rate, with the world probably running at a US$102 tln rate at present. (New Zealand contributes about US$0.230 tln to that, or 0.22%. China is running at about a US$16 tln rate, Australia at about a US$1.4 tln rate.)
The latest University of Michigan sentiment survey, one that is widely watched, confirmed the strong consumption data and suggests the optimism is carrying on into April and May. It bounced back sharply from the weak prior month survey.
But the latest Chicago PMI report, covering the manufacturing heartland of American, wasn't so upbeat. It is still expanding fast, just not as fast as previously or as expected. It is a pull-back worth watching as a trend is developing.
In China, the big news is the rapid devaluation in their currency vis a vis the USD. Over the past week it has devalued by -2.4%, since the beginning of April by -4.2%. There is zero mention of this devaluation in the Chinese media. It is a monthly move that took US$55 bln off their FX reserves, and is equivalent to a negative -0.4% hit of annual GDP. It certainly isn't trivial as a world-scale economic shift.
Locally, the big Chinese news is the extending of neighbourhood quarantines in Beijing. There is now widespread pessimism that both the Shanghai and Beijing lockdowns will stunt overall economic activity in a material way, country-wide. The Shanghai effect is already massive. Direct cash handouts to households are under consideration, but that is unlikely to ease lockdown strains. The 'brave face' continues to be the line. Xi is now very engaged; the risks are clearly high. But that engagement juiced up their Friday share markets.
But the imminent May Day holiday retail bonanza isn't going to happen this year with official warnings out for travel and celebrating. China's GDP will notice this too.
Russia cut its official policy rate by -3% to 14%. It also reviewed economic conditions in the country in a clear-eyed way, reporting things are deteriorating, but not as bad as they could be under the circumstances. The review isn't positive about the future however. Their central bank also dismissed the idea of pegging the ruble to gold after the Kremlin said it was a proposal under consideration.
And Russia has made a last-minute payment of its debt obligations in US dollars, after trying to press creditors to accept rubles.
The EU reported its annual inflation at 7.5%, although there is a suggestion in this data that the impetus has gone out of this rise in recent months. Recall, we reported German inflation at +7.4%, and today France said its CPI inflation was at +4.8%.
Germany also reported Q1-2022 growth at +3.7% which was better than expected. And France reported +5.3% growth on the same basis, although the recent Q-on-Q data wasn't flash.
Both countries are now reporting tough producer price pressure. (Here and here.)
Rising producer prices are also an issue in Australia, but not to the same extreme extent.
In Canberra, they are making a diplomatic mess of their relations with Pacific Islands countries as the Solomon Islands-China relationship becomes a political-survival issue for their Prime Minister in the election campaign. They are making enemies when they should be making friends. It is a screw-up that will affect New Zealand by reinforcing ugly paternalistic attitudes in Canberra.
The Reserve Bank of Australia will be reviewing its policy rate on Tuesday afternoon. The pace of rate increases will become clear then, regardless of whether it increases the 0.1% cash rate in May or June. Markets have priced in a +20 bps hike for Tuesday, +55 bps for June. Analysts are split over when the rate hiking will start.
Meanwhile, the inflation pressure is on. Surging wholesale electricity prices due to higher gas and coal prices have sparked furious lobbying by retailers for an increase in benchmark retail prices. Retail prices are controlled by the Government. The risk is that if prices are not raised, companies will shed household customers to limit their losses, an even worse outcome than higher prices. It's another mess of their own making because the Government took this price-setting power back to 'help households' rather than leave it to market forces.
The UST 10yr yield starts today up another +7 bps at 2.93% as markets lock in their Fed bets for next Thursday's announcement. The UST 2-10 rate curve is a little flatter at +20 bps. But their 1-5 curve is unchanged at +87 bps. Their 30 day-10yr curve is a little flatter at +251 bps. The Australian ten year bond is now at 3.23% and up another +7 bps. The China Govt ten year bond is down -1 bp at 2.86%. And the New Zealand Govt ten year is up +5 bps at 3.66% largely in sympathy with the Aussie rise. A week ago it was at 3.60%.
A string of high-profile disappointing earnings reports has knocked Wall Street today, despite the strong US personal consumption data. Amazon's loss has rattled investors. Apple has issues too. The S&P500 is down -3.6% in Friday afternoon trade, heading for a weekly loss of -2.9%. Overnight, European markets were all up more than +0.5%, led by Frankfurt. Yesterday Tokyo was closed for another public holiday. Hong Kong ended the day up +4.0% with a strong afternoon session. Shanghai ended up +2.4% also with a strong finish. These both enable them to post weekly gains. The ASX200 ended its Friday session up -1.1% but that still left it down -2.1% for the week. The NZX50 ended Friday up +0.4%, but -0.6% short for the week.
The price of gold starts today back up +US$21 since this time yesterday at US$1911/oz. A week ago it was at US$1933/oz.
And oil prices are little-changed at just over US$104/bbl in the US while the international Brent price is now just over US$107/bbl. A week ago the international price was US$105.50/bbl.
The Kiwi dollar will open today softer again at 64.8 USc and almost a two-year low. That has been a -2.4% devaluation in a week, and a massive -7% devaluation since the start of April. Against the Australian dollar we are soft too at 91.2 AUc. And against the euro we are more than -½c lower at 61.2 euro cents. That all means our TWI-5 starts today at 71.9 and its lowest since the end of February. On a TWI-5 basis the April devaluation is -3.8%.
The bitcoin price is down -3.7% from this time yesterday at US$38,628. A week ago it was at US$39,415. Volatility over the past 24 hours has been moderate at just over +/- 2.4%.
And please note that I will be on holiday next week. These daily briefings continue in a different form, and I will return on Monday, May 9, 2022.
The easiest place to stay up with event risk today is by following our Economic Calendar here ».