US Fed prepared for inflation-fighting pain; China's economy struggles; inflation bites Russia and Turkey hard; UST 10yr 2.94%; gold down and oil up; NZ$1 = 62.6 USc; TWI-5 = 70.3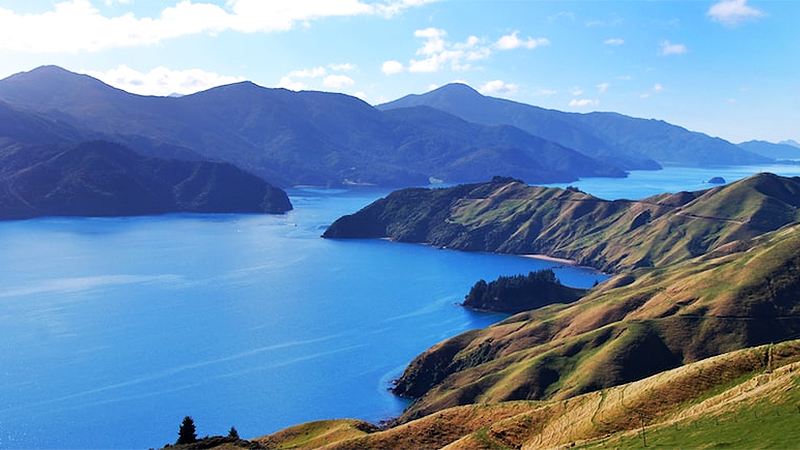 Here's our summary of key economic events overnight that affect New Zealand with news economic stresses are growing as war and inflation eat away at stability. There will be many losers and some winners. Markets seem to think this is the time to take on more risk.
In the US, the Fed boss has signaled that they will raise their policy rate by "50-basis point increases at the next two meetings" despite "some pain" as they find new resolve to battle inflation. And he has plenty of support among voting members.
Meanwhile, American consumers have similar concerns about inflation. The latest sentiment survey, this one from the wide-watched University of Michigan, fell to its lowest level since August 2011, and below market forecasts.
In Canada, the Q1 update to their senior loan officer survey revealed credit conditions got less tight in the period.
In China, the extent of their stall has been revealed in their "new yuan loans" data. Chinese banks extended just ¥645 bln (NZ$152 bln) in new yuan loans in April, the lowest since December 2017 and well below market expectations of ¥1,515 bln. In March, this level was ¥3,130 bln (NZ$736 bln), so the dive in just 30 days has been dramatic. Their lockdowns to contain the pandemic spread are having a stifling impact on their economy.
China's slowdown is reversing almost all mineral commodity prices, perhaps none as fast as for tin or copper.
Shanghai chipmaker SMIC, listed and "partially state-owned", told investors yesterday that demand for mobile phones, personal computers and home appliances has dropped "like a rock" and shows no signs of recovering. It's stock has dropped -23% in the past three months.
Russia is battling rampant inflation, up to +18% in the April data released overnight and its highest since 2002. But to be fair, this is mild compared to what is going on in Turkey, where that same rate reached +70% year-on-year in April. Both make our 6.9% seem tame which reinforces the value of generally sensible and bi-partisan economic policy making. Lose a hold on common sense and things can quickly spiral out of control.
Turkey's stresses are also fueling an effort to deflect, with Ankara objecting to the expansion of NATO to include both Finland and Sweden.
The UST 10yr yield starts today back up +10 bps since this time yesterday at 2.94%. The UST 2-10 rate curve is unchanged at +32 bps but their 1-5 curve is steeper at +93 bps. Their 30 day-10yr curve is unchanged too at +224 bps. The Australian ten year bond is now at 3.37% and up +5 bps. The China Govt ten year bond is unchanged at 2.83%. But the New Zealand Govt ten year is down another -10 bps at 3.61%.
Wall Street is up +1.6% in Friday afternoon trade, limiting its weekly loss to -2.2%. Overnight European markets were all up about +2.5%. Yesterday, Tokyo ended up +2.6% for a weekly loss of -1.0%. Hong Kong was up +2.7% yesterday, booking a weekly loss of -1.9%. Shanghai gained +1.0% yesterday and ended with a weekly gain of +3.2%. The ASX200 ended its Friday session up +1.9% and limiting its weekly retreat to -1.8%. The NZX50 ended down -0.1% with a weekly loss of -3.8%. 
The price of gold starts today down -US$14 since this time yesterday at US$1810/oz. A week ago it was at US$1881/oz, so it has declined by -3.8% over that time.
And oil prices are up almost +US$5 to just under US$109/bbl in the US, while the international Brent price is now just on US$110.50/bbl. The momentum to bring new oil rigs into production in North America seems to be rising.
The Kiwi dollar will open today firmer against the US dollar, now at 62.6 USc although that is a -2.4% devaluation in a week. But against the Australian dollar we are -½c lower at just over 90.5 AUc. Against the euro we are unchanged at 60.1 euro cents. That all means our TWI-5 starts today at 70.3 and very little changed for the week.
The bitcoin price has risen +2.9% from this time yesterday and is now at US$29,503. Volatility over the past 24 hours has been extreme at +/- 5.4%.
The easiest place to stay up with event risk today is by following our Economic Calendar here ».