Christopher Luxon is right. NZ business is soft - so what is he going to do about it?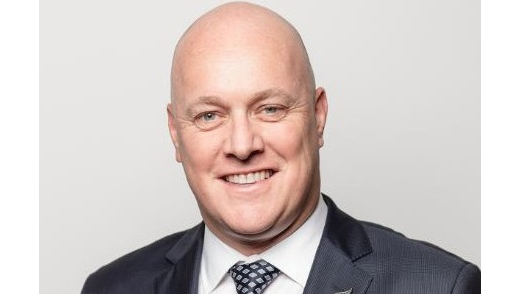 I agree with Christopher Luxon. New Zealand Business, with a big B, is soft. 
The big business softness is baked in. NZ business has been tending to, and kneading that softness constantly over many years through political donations, associations, lobby groups and PR people. All this to ensure the existing cushy please-if-you-don't-mind-not-killing-your-staff regulations are not made tougher, that the needs of business are always centered in any discussion, and ultimately put above the public interest.
Since the all-guns-a-blazing privatisation of assets which kicked off in the 1980s, New Zealand business has fully captured organisations and bodies that should be holding them to account.
We deregulated, but after this wipeout of regulation what has been allowed to rise up has NZ big business DNA baked into it.
Geoff Bertram, an academic at Victoria University in Wellington, has been screaming into the pitiless void about the almost complete regulatory capture (working for the benefit of the regulated rather than for the benefit of the public) in New Zealand for years.
His latest cry for help, the near-collapse and pending recovery of regulatory governance in New Zealand, was presented to a regulatory governance workshop in Florence in June.
He says we can thank regulatory capture for abuse of monopoly power to price-gouge consumers and eliminate competitors (hello smug energy firms who act like they're saving the world one Pukeko at a time), unbridled pursuit of self-interest degrading the quality of services and products; reduced health, safety and wages in workplaces; and unchecked environmental degradation.
This regulatory capture and baked-in softness floated New Zealand to the top of business-oriented measures like the World Bank ease of doing business survey, Bertram says, and can be thanked for an almost exclusive reliance on competition to curb market power, which left the way open for profiteering especially by vertically-integrated companies. 
Such sectors - and it's a NZ public enemy hit list of gougers - such as electricity generation and retailing, oil products wholesale and retail supply, building supplies, and supermarkets, have "taken full advantage" of this regulatory capture and untrammeled power, Bertram says.
We can all see the results of this in our weekly shopping bills (forever heading higher), the breakdown of plasterboard supply (good luck getting any), and the rapacious profiteering by the petrol firms who kept their margins high even after the government dropped excise tax.
And those industries aren't the only ones punching above their weight for taming regulators.
New Zealand's animal welfare regime basically exists only to ensure our food producers don't look terrible to meat-eaters and milk-drinkers in Europe. The conditions of the animals matter not at all, really. Unless it makes us look bad enough people won't buy our stuff.
Report after report has called for animal welfare to be broken free from the cosy regulatory capture of the Ministry for Primary Industries, which even when responding to Official Information Act requests about animal welfare has the time to note that "we recognise most people follow the rules and want to comply".
Could you be any more of a suck-up? Shouldn't you have apologised for existing first?
Take this example. In 2015 animal activists released footage showing newborn calves, or bobby calves, being abused. The footage showed heartbreaking animal cruelty, including a man violently kicking and throwing calves before bashing them and slitting their throats.
Of course, the industry association (AKA part of the regulatory capture crew) said it was a minority of bad eggs.
This story hit international media, and I assume only because milk-drinkers and meat-eaters who might choose NZ products can read and have wi-fi, MPI did something.
But what did it do? This report, Reputation, regulatory capture, and reform: the case of New Zealand's bobby calves, says the absolute bare minimum. 
The author, Danielle Duffield, concluded MPI's desire to protect New Zealand's international reputation for having strong animal welfare standards drove the regulatory reforms introduced. 
Its approach was "minimalist". It adopted only the most basic reforms it had to have to "preserve the industry's international reputation". This indicates a significant level of regulatory capture, Duffield says, and even deviated from its statutory purposes which "clearly require appropriate animal welfare reforms to be adopted in accordance with public expectations, even when such measures do not deliver returns in the form of increased export earnings".
"The MPI is effectively regulating to protect the interests of producers, rather than animals, and is ignoring the public's interest in achieving high standards of farm animal welfare."
In New Zealand 180,000 birds can be accidentally killed on a farm in Auckland and no one blinks an eye, let alone does anything about holding the firm that cared so little about these feathered profit providers for their short, miserable lives, accountable.
New Zealand business is so soft and ill disciplined and slack and lazy they sneer at the cost of a pair of plastic safety googles and gloat at the misfortune of a young man who lost an eye and who will likely forever rue working for this useless business owner.
NZ has plenty of soft and flabby businesses who happily absorb maiming their workers and even killing them in the pursuit of profit. The destruction of these people's bodies and lives means nothing to them. Nothing at all. It's an input on a spreadsheet, another recruitment campaign, the fear of being held to account by regulators or shareholders or anyone or anything at all is nil. No one cares. 
Is it easy enough for these New Zealand businesses already? How soft does our regulation have to be before they stop moaning about how terrible everything is?
This year eight people have died working in New Zealand, Worksafe data shows, and there have been more than 1200 incidents of serious injury, illness and major harm in 2022.
These numbers were meant to be going down (I mean that's always the goal, right?) but they've stayed stubbornly anchored at far too many. We don't need to wonder why. It's all working exactly as business planned it to, and how it's been designed. Business first.
New Zealand is so well-endowed with preening, self-involved soft-as-marshmallow rent-seeking monopolies like Fletcher that its GIB product, just a literal piece of plasterboard, is as well known in New Zealand households as the Briscoes lady. At least Briscoes boss Rod Duke throws a decent sale every long weekend.
Our businesses are so soft and weak they can't even clean up after themselves, like toddlers they have to be forced to do the bare minimum tidy up, and even then, when they're not being forced what happens? Duh. Nothing. Check out how forestry companies harvest trees but also lay waste to land and communities in the East Coast of the North Island as all they leave behind (not useful for profit, of course) is swept into rivers and onto beaches, wrecking them.
How soft is this? Business in New Zealand can run an oil rig and extract riches from our nation but then turn tail and disappear once it has taken its pound of flesh. Who is paying to pick up the tab for decommissioning the Tui oil field? Spoiler alert: the same people who always pay, us. The public. To the tune of about $300 million.
New Zealand business is so pathetically soft it can't even take feedback or constructive criticism from former workers. Zuru, owned by this country's former E&Y entrepreneur of the year, is busy taking legal action against staff who posted reviews about it on Glassdoor. Staff reviews on a website. Seriously. Soft? That's positively lily-livered.
Time to give some credit. Business NZ is a lobby group that is excellent at rent seeking. It is so good at lobbying and rent seeking (getting money without creating or producing value) it has ratepayers through our local councils and crown entities like ACC funding it, including misinformation campaigns against local government. Well played Business NZ. But sucks to be you, again, New Zealand public.
From the Pike River disaster, to leaky buildings, heavy vehicle tow bar certification, to energy companies entrenching and using their market power to drive up prices, from the ratepayer-owned port monopoly killing its workers, to the petrol companies who never stop stepping on our necks, we've been let down. And it is systemic, and it is meant to be this way.
NZ has a rat king of regulatory capture, it's regulatory capture all the way down until you reach the general public, squished at the bottom underneath a mass of fat cats pretending they're not rodents but actually just delighted to serve ordinary Kiwis.
We're being milked for everything we have or ever could aspire to have, so those at the top of this grotesque structure of wealth-hoarding, asset capture and feral network of lobbyists and associations can keep getting richer.
Many NZ businesses are so soft they wouldn't survive without absolutely everything being in their favour. That's what they're used to and that's what they built here.
So yes Christopher, I agree with you. New Zealand businesses are soft. 
What is your plan to fix this? I am all ears.