Jack Santa Barbara argues we need to highlight the magnitude of the ecological challenges we face in order to respond appropriately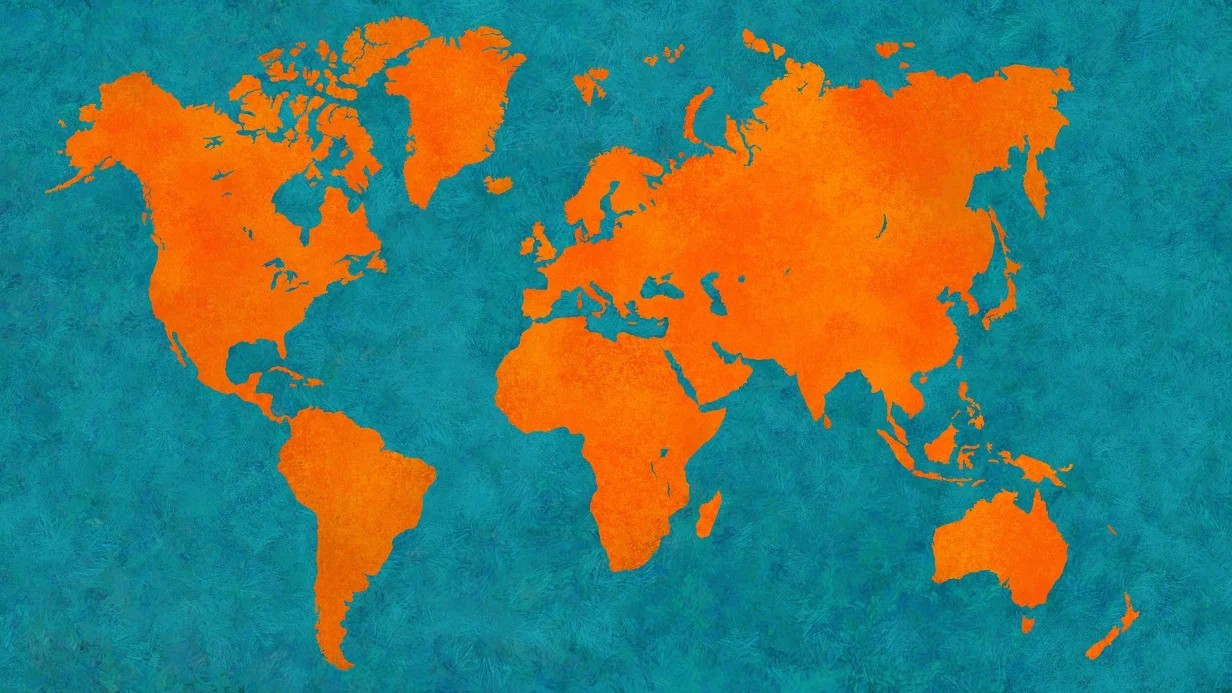 By Jack Santa Barbara*
Many businesses today tout their sustainability status. The prestigious Harvard Business Review carries articles on sustainable business, describing its virtues and benefits to both shareholders and society.
We are fortunate to have a Sustainable Business Network in New Zealand, as well as a Sustainable Business Council, which is part of a global network of sustainable business initiatives. Our government provides support for and encourages sustainable business practices.
Many of the specific practices promoted under the sustainable business rubric are certainly beneficial. Reducing waste, minimizing resource use, increasing efficiencies, reducing greenhouse gas emissions, using sustainable materials, are all examples of activities that are considered "sustainable."
Sustainable business practices also include social objectives, such as fair compensation and diverse hiring practices, as well as community impacts. All of these inititatives are to be lauded and encouraged.
But there is an interesting, and critical, omission from most of the sustainable business literature - an ecological perspective. There is rarely if ever any reference to the magnitude of ecological overshoot which defines sustainability. There are many references to making improvements to existing practices, without clear goals of just how much improvement is needed to operate sustainably.
For example, the NZ government business website, "in association with the Sustainable Business Network," states:
"Making your business environmentally sustainable is about finding ways to use resources better and reduce waste."
This statement is true enough. But the entire website (and much of the business sustainability literature), makes no comment on just how much "better" we need to use resources or reduce waste. Despite the importance of goal setting in any business operation, specific ecological goals to actually achieve sustainable practices are notably absent.
This is not to say that genuine efforts to reduce environmental impacts by current notions of sustainable business practices are not worth doing. They are. But they are not nearly enough.
Current sustainable business practices are not likely to achieve actual ecological sustainability, but simply to make their operations less unsustainable. They may also offer a false impression of how much progress we are actually making, unless we appreciate what genuine sustainability goals actually are.
Putting aside instances of greenwashing, many of the businesses involved in these organizations are making genuine efforts to improve the environmental impacts of their operations.
But how far do these businesses have to go to actually move from being less unsustainable to actually being ecologically sustainable?
Keep in mind that operating unsustainably from an ecological perspective means that the net effect of any activity is harmful to natural systems.
A natural system is harmed when it can no longer reproduce itself, or absorb wastes which it receives. A natural system is not harmed simply by sustainably harvesting what it produces – either in terms of providing a resource such as timber or fish, or absorbing wastes in quantities it can cope with. It is only over-consumption of sources or sinks that disrupt natural systems.
It is encouraging that, in theory at least, we can sustainably use natural systems without disrupting their basic functions. The problem is that we are currently interfering with essential natural systems on a global scale in terms of their capacity to both reproduce themselves and absorb our wastes.
Biodiversity losses due to a broad range of human activities are examples of disrupting natural sources. It is the scale of our mining, logging, fisheries, and expanding human settlements and infrastructure that are responsible for disrupting these sources to the point they can no longer support biodiversity.
Greenhouse gas emissions and widespread pollution are examples of disrupting natural systems' capacities to absorb the wastes we generate.
There are many scientific studies of the magnitude of disruption to natural systems that result from business activities. One of the most comprehensive measures of human impact on ecosystem functioning is the ecological footprint.
This measure considers how much productive surface there is on earth. The United Nations classifies different earth surfaces and their productive capacities – how much timber can be produced or how much fish, etc. There are approximately 12 billion such hectares, and the ecological footprint measure combines their weighted average productivity into what they call "global hectares".
Next, the footprint measure compares the amount of productivity from these sources and sinks we consume annually with what nature provides annually. The results are summarized in the following figure.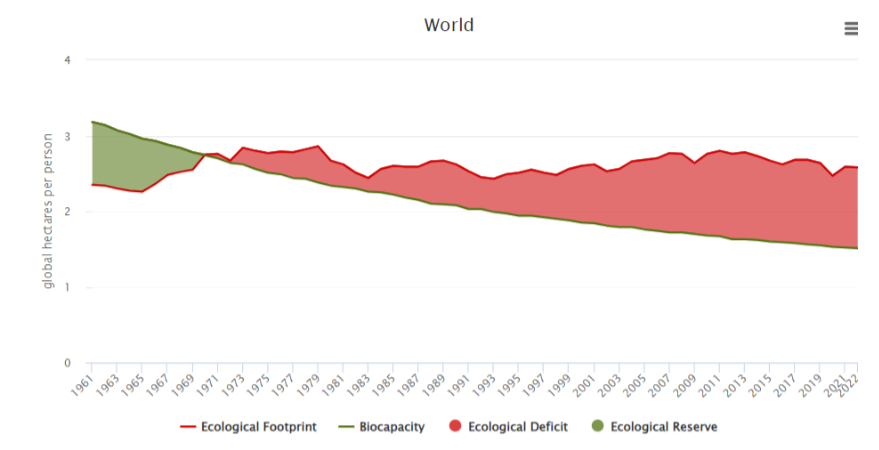 Figure 1: Ecological footprint and biocapacity per person expressed in global hectares.
The green line shows the amount of biocapacity (global hectares) that is available per person, and the red line shows how much we actually consume.
This figure shows that up until about 1970 we were collectively using fewer global hectares per person than were available every year. We were operating sustainably.
However, since then we come to use up what the earth's sources and sinks provide on an annual basis nearly twice over. We have either used up resources stored in natural sources (sometimes referred to as natural capital), or dumped more wastes than the entire earth's natural systems can safely absorb.
By 2022, we have been over consuming sources and sinks by roughly 100% (i.e., using sources and sinks roughly double what they are capable of providing annually). These data indicate we are interfering with two of the most fundamental functions of the biosphere – its ability to reproduce and manage itself, as well as absorb wastes. This is what unsustainability means – actually destroying our life support systems.
The magnitude of our over consumption indicated with the ecological footprint data is confirmed by a recent study of planetary boundaries. Figure 2 from that study gives some indication of how far we currently are from a safe operating space for several specific critical planetary boundaries.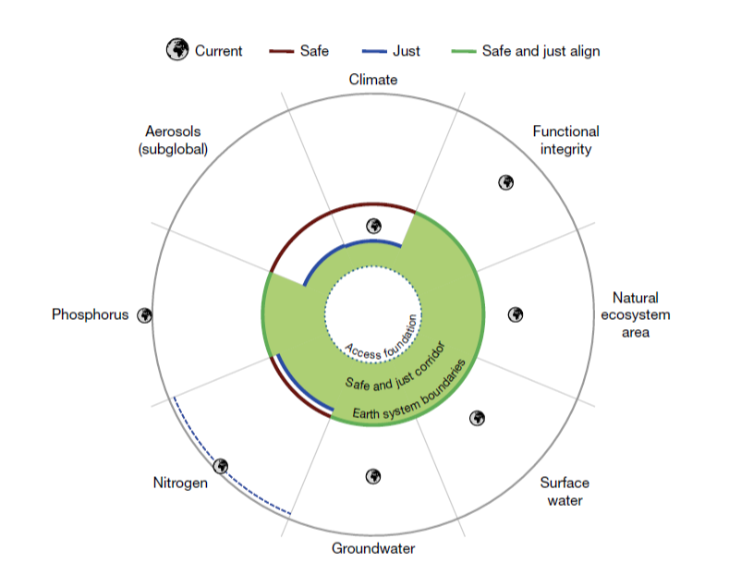 Figure 2: Safe and Just Planetary Boundaries (small earth images indicate magnitude of overshoot).
There are other empirical measures of the disruption we are causing in the biosphere. The point here is to emphasize the size of disruption and the awesome task before us, rather than a comprehensive review of these measures.
While doing a little less harm is helpful, the magnitude of reduction needed is many times greater than the small changes achieved to date by sustainable business practices. When considered against the rate at which our destructive activities are accelerating, the magnitude of change needed is frankly scary.
We are not only making things worse, but we are doing so at an exponentially accelerating rate. The grave risk is that we push natural systems beyond a threshold where irreversible stage changes occur. Such changes to global earth systems would likely lead to collapse of complex societies as we know them.
Let's come back to the question about profit, and whether businesses can be both sustainable and profitable. Sustainable investment firms often claim that sustainable businesses can be at least as profitable as non-sustainable ones.
Can this be true if currently the world is already in massive overshoot, consuming too many natural resources and sinks beyond sustainable levels?
Profit, especially net profit (after all operating costs and taxes are deducted), is sought by all businesses, great and small. The point of profit is to reward owners/investors, and to reinvest in yet more business development.
So the more profit generated the more claims there are on future natural resources and sinks.
But we are already grossly over the safe limit for such consumption. Therefore, the more profit generated and used, the more disruption we cause to natural systems. According to data in Figure 1, prior to 1970 profit was possible without further destruction of the biosphere. But now, 50 years later, profit is incompatible with ecological sustainability given the level of overshoot we have created.
The answer to the question whether businesses can be both ecologically sustainable and profitable is a resounding "no." If a business is profitable, it cannot also be sustainable on an already ravaged planet.
What are businesses to do with such information? Let's consider what a genuinely ecologically sustainable business would look like.
Business activity which relies on sustainably harvesting all the resources it uses in providing the goods or services it sells has the potential to operate sustainably. But relying primarily on sustainably harvesting all input resources would mean some significant changes. To ensure all its inputs were sustainably harvested, each business would likely have to operate locally. Given the biophysical limits as to what can be sustainably harvested, businesses would have to prioritize products that are essential to human wellbeing. Food, shelter, health care, and other basic needs would become the priority.
Much of what we currently have available would only be possible if basic needs are first met with the resource limitations required to protect nature's basic functions.
And remember, these businesses would not be making a net profit, because of the biosphere-destroying-dynamics of profit in our current state of overshoot. Such businesses would certainly cover costs, including R&D, and fair incomes for everyone, including owners. And such income could possibly cover issues such as provisions for emergencies and retirement.
Such sustainable businesses could possibly generate a surplus from time to time. Ideally, a surplus of essential goods would be desirable to cover normal fluctuations in natures' productivity.
Such surpluses could be used to provide valuable essential goods for nearby localities that are not able to meet their basic needs, or simply stored as a hedge against a year or two of poor harvests.
This perspective of what constitutes a genuinely sustainable business in an ecological sense, is obviously dramatically different from the way businesses are typically operated and managed. The role of profit in business needs a major revamp.
For businesses to operate in an ecologically sustainable way the entire economic system needs to make dramatic adjustments. Currently, our money and banking system, as well as many businesses, focus on promoting increasing profits and growth.
The point is that our current business and economic paradigms are inherently ecologically destructive given our degree of overshoot. Radical reform, even if uncomfortable, is needed to make changes no civilization has yet achieved.
The point of this exercise is to highlight the actual magnitude of the ecological challenges we face, so that we can respond appropriately. How many ambulances get sent to an accident depend on the numbers injured. If we don't understand the magnitude of our ecological challenges, how can we possibly respond effectively?
We need to use our intelligence, and hopefully some wisdom, as well as creativity, to find new ways of living in harmony with the only known biosphere.
The degrowth movement is one of the few attempts to address this existential challenge which grasp the magnitude of the task.
---
*Jack Santa Barbara, PhD, is a retired CEO, academic who lectured in sustainable business, and philanthropist, with a long standing interest in sustainability issues.