More active shareholders sharpening the focus of boards on governance standards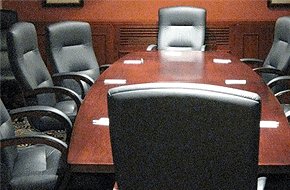 The level of shareholder scrutiny on corporate governance practices will increase over the next few years, according to a Deloitte survey released today.
The survey also asked directors to identify the top three issues for boards over the previous year and for the next two years.
Deloitte's head of audit, Peter Gulliver says that with many organisations still feeling the effects of the global financial crisis (GFC), it is not surprising that three quarters of directors surveyed globally, and 83% of New Zealand directors surveyed, see the level of shareholder scrutiny increasing in the next few years.
"However, increased shareholder activism need not have negative implications. Many New Zealand directors said this increased scrutiny, especially for closely-held shareholdings, may have a positive impact on sharpening the focus of boards on corporate governance practices," he says.
The GFC and recovery is the dominant issue facing New Zealand boards over the next two years with more than half of directors identifying it as a key issue. This is followed by a focus on talent management (31%), capital management (28%) and strategy (21%).
In contrast, a focus on strategy has overtaken the GFC and recovery as the number one issue for the global sample of directors, as well as for Australian directors.
"It's striking that New Zealand directors have a materially higher focus on the GFC compared to their Australian counterparts, which may reflect more optimism about the recovery across the Tasman," says Gulliver.
"However, overall the statistics still show a positive story for New Zealand. The focus on talent management and strategy over the next two years suggest that many businesses are looking forward and rethinking their strategies. Obviously, an important part of that will be finding the talent to implement them," he says.
The survey, Director 360: Degrees of Progress, provides perspective on the views and concerns of directors serving on boards around the world. It examines a range of corporate governance issues including board composition, regulation, diversity, and risk oversight based on in-depth interviews with 288 directors in 19 countries, including 29 directors from New Zealand.
Board level diversity an important goal
Diversity was seen by nearly half (47%) of the directors surveyed to enhance the board's ability to consider issues from a wide range of perspectives and to develop more balanced global business strategies.
In New Zealand, 59% of directors surveyed said their boards have introduced diversity policies, guidelines and/or goals for board composition and a third of New Zealand directors highlighted the importance of diversity of skill sets as distinct from ethnic and gender diversity. For many New Zealand directors, this focus on diversity extends from the boardroom to their organisations, citing opportunities for increased diversity to enhance business performance.
Risk oversight a top priority for boards
Risk oversight considerations remain at the forefront of business decisions with 67 percent of survey respondents indicating that they don't expect their time devoted to risk oversight to decrease over the next couple of years. Instead, they are concerned that new regulations, adopted or planned, to protect investors' interests may distract them from their current boardroom agenda.
New Zealand directors are very much aligned with their counterparts around the world on this issue, agreeing that time spent on risk oversight will not decrease, and that the increased focus on risk may result in undermining the board's focus on other key areas of responsibility.
Sustainability becoming more important
A majority of surveyed directors (68%) report that sustainability and corporate social responsibility (CSR) are becoming more important to the board.
At 69 percent, New Zealand directors are on par with their global counterparts, however they did not identify sustainability and CSR as a top issue for the board. A more sceptical minority of 13% of New Zealand directors said their involvement was mostly a compliance issue while others pointed out that sustainability and CSR are especially important in the long term, pointing to a greater alignment between profitability, ethical business practices and sustainability in the future.
The full Report can be found here »