Boasting an 82% accuracy, the Deloitte Technology report makes seven predictions for 2013 and features insights of coming global trends relevant for New Zealand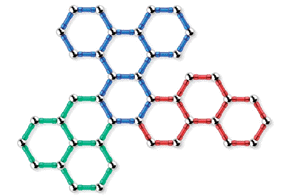 Content supplied by Deloitte
This year will see the continued dominance of the personal computer (PC) despite inferior sales relative to smart devices according to the 12th edition of Deloitte's Technology, Media and Telecommunications (TMT) Predictions 2013 report released today.
The global annual predictions report has become a successful forecaster of consumer and business technology trends, with 82% of the 2012 report's predictions being borne out.
According to Deloitte New Zealand innovation leader Grant Frear, PCs will account for about one fifth of total sales of PCs, tablets and smartphones worldwide in 2013.
However more than 80 percent of Internet traffic measured in bits will continue to be generated on traditional desktops and laptops.
And of the total time spent at home and at work on PCs, tablets and smartphones combined, more than 70 percent will be on a PC.
"While we predict continued growth in mobile devices – a record one billion smartphones will be shipped in 2013 – the PC will remain at the heart of the devices ecosystem," Mr Frear says.
"While tablets have become popular in the enterprise market, most of the 30 million that have been purchased by companies worldwide are not being used as PC replacements. In fact, one thing that many of the most publicised examples of enterprise tablet usage have in common is that they replace paper, not PCs. We most certainly live in an 'and' world now where it's seen as desirable to have both a mobile device and a PC."
This year's seventeen TMT predictions cover a range of other topics, from the end of strong password-only security – 90 percent of user-generated passwords will be vulnerable to hacking in a matter of seconds – to developments around Long Term Evolution (LTE) networks, the market for 4K televisions and the growth of crowdfunding, to name a few.
"While some of the trends covered in this year's predictions, like LTE or 4K TVs for example, may not seem immediately relevant to the New Zealand market, global connectivity and the speed of technological change will surely make them relevant here in the near future making it a case of 'when' not 'if'," concludes Mr Frear.
Highlights of this year's TMT predictions to impact the marketplace in 2013 include:
"Mobile advertising" thrives, led by tablets, but smartphone display lags - "Mobile" advertising - a category including tablets, smartphones and feature phones - should grow by 50 percent to reach $9-billion globally.
A billion smartphones should ship for the first time ever - Usage, however, will become increasingly varied, with a growing number of smartphones owners (about 400 million out of an installed base of 1.9 billion by year -end) rarely or never connected their devices to data.
4K kicks off - 2013 will be the year in which the television industry starts preparing in earnest for the next iteration of high definition (HD) known as 4K, which offers four times the resolution of the current highest standard HD TV. The full roll-out of 4K will take years: in 2013, 4K will be in very few living rooms. There will be no 4K broadcasts in 2013, and there is little content so far. About 20 TV sets will be available to those wishing to spend $15,000 - $25,000 on a set.
Let's get together: Crowdfunding portals bring in the bucks - Crowdfunding portals will raise $3-billion globally, a 100 percent increase over 2011.
Enterprise Social Networks (ESN): Another tool, but not yet a panacea - More than 90 percent of Fortune 500 companies will have selectively or fully implemented an ESN by the end of 2013, a 70 percent increase over 2011. Of those who register, only a third will read content once a week or more and just 40 percent will make an ESN post in the average month.
Bring your own computer: A tale of two interpretations - Very few additional companies will adopt a bring-your-own-computer (BYOC) policy where the employer pays for the PC. At the same time, 50 percent of Fortune 500 companies will allow employees to bring their own personally-owned and paid for computers.
The looming spectrum shortage: Worse before it gets better - The demand for wireless bandwidth continues to grow causing increased spectrum exhaustion— leading mainly to slower speeds, but sometimes an inability to access networks or dropped calls or data sessions.
Full details about the global TMT Predictions are available at www.deloitte.com/Predictions2013.