China's Haier has no plans to sell Fisher & Paykel Finance, says outgoing managing director Alastair Macfarlane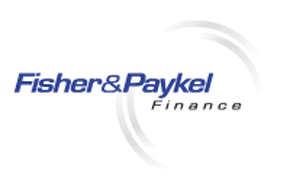 By Gareth Vaughan
Fisher & Paykel Finance has not been put on the block by its new ultimate owner Haier, with the Chinese owners instead striving to understand the consumer lender's business, says F&P Finance managing director Alastair Macfarlane.
Haier completed its takeover of the finance company's parent, whiteware maker Fisher & Paykel Appliances, last November. And in its takeover notice Haier had said it might sell F&P Finance.
However, Macfarlane told interest.co.nz Haier had been very supportive of business as usual at F&P Finance and given its management the mandate to continue what they're doing.
"There was some speculation in the market that we were still for sale, but that's right off the agenda now, that's not part of their immediate plans," Macfarlane said.
"I can't speak for what their (Haier) longer term plans would be, but there's no current or immediate initiatives of which I'm aware that would suggest F&P Finance is for sale.
"My own personal view is the Chinese really want to understand our credit business a lot more and see what potential synergies are available to them. But certainly there's no suggestion we're for sale in the immediate term, no," added Macfarlane.
Asked whether Haier might want to roll-out the F&P Finance model in China, Macfarlane said that was speculation.
"You'd have to ask them (Haier). They're completely different jurisdictions and (have different) credit rules, and credit policies in different countries run very differently. Even in Australia to New Zealand there are differences. So I think that would be a very interesting assignment for someone to look into but I have no idea where Haier's thinking is on that," Macfarlane said.
F&P Appliances tried unsuccessfully to sell F&P Finance in 2007-08. Grant Samuel & Associates, the independent valuer of F&P Appliances following Haier's takeover bid, valued F&P Finance at between NZ$260 million and NZ$285 million.
Macfarlane retires at the end of the month after almost 25 years at the helm at F&P Finance. He'll be succeeded by the company's chief operating officer, Greg Shepherd.
Debenture reinvestment rates near 80%
Meanwhile, Macfarlane said F&P Finance's 12 month "running rate average" for debenture reinvestment is about 77%, with its six month rate about 73%. And in the first three months of 2013 it has had reinvestment rates of 78%, 79%, and 80%.
"So we're still continuing to be an attractive alternative for higher yielding retail deposits than banks are offering. We are still considered and perceived to be a risk worth the rate that we're offering and that's a function of reputation, it's a function of having been a borrower in that market for 40 plus years," Macfarlane said.
"We have reduced our rates of late to preserve that premium above the banks, it's about 100 basis points or so. We're quite comfortable with those reinvestment rates at the moment."
(See F&P Finance's investment rates here and see all advertised deposit & debenture rates here).
F&P Finance also sources funding through bank loans and a commercial paper programme, with the latter used to fund its Farmers Card.
After Haier secured control of its parent, F&P Finance's credit rating was upgraded one notch by Standard & Poor's to BB+, the ratings agency's highest speculative, or "junk", grade rating.
Smiths City business was worth NZ$2.4 mln a year, pre-tax
Last week Smiths City Group confirmed it has terminated the customer credit facility its subsidiary Smithcorp Finance Limited had with F&P Finance and switched to ANZ. Smiths City repaid the NZ$72.6 million outstanding on its NZ$90 million facility. The Smiths City business represented 18% of F&P Finance's net finance receivables, and contributed about $2.4 million worth of annual earnings pre-tax. The finance company has initially used the repayment from Smiths City to reduce its bank borrowings, but not its bank facilities.
Macfarlane said F&P Finance aimed to use those funds in other parts of its business to get a "much more attractive" return on equity than it was getting from Smiths City, such as its Q Card.
"So, as Q Card continues to grow, and there are some great opportunities we see in that in the next 12-18 months, that just gives us the capacity to grow that business and have it fully funded."
Meanwhile, Macfarlane said F&P Finance was canvassing a number of options as potential funding sources. A retail bond issue, an option where "people have put propositions to us," could be "a bit pricey." Elsewhere there was a renewed appetite from banks F&P Finance doesn't currently have loans from to lend to the finance company.
"The syndicated (bank) facilities we've used in the past were very effective during tougher financial times. But now banks want to lend directly to us rather than through a syndicate so that's another option we're looking at," said Macfarlane.
"We bank with all the Australian banks anyway, all of the majors, but of course there are other banks registered in New Zealand who are expressing some interest in looking at us and if we were offering different types of instruments, they may well consider that."
This article was first published in our email for paid subscribers. See here for more details and to subscribe.