Best July sales for new commercial vehicles since 1984; best July for passenger vehicles since 1987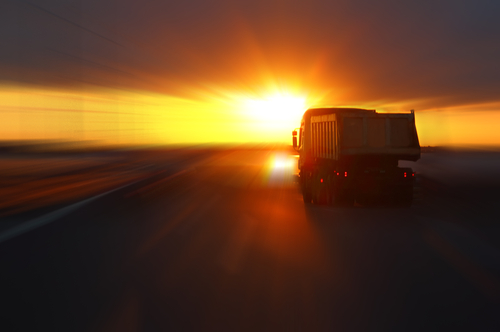 Sales of new motor vehicles are continuing to zoom along at a pace not seen in decades in a further sign of the strengthening economy, helped along by the Christchurch rebuild.
Last month with the best July for registrations of passenger vehicles (6,769 registrations) since 1987.
That's pretty good. But even better. It was the best July in terms of registrations for commercial vehicles (2,632 registrations) since 1984.
And in even further signs of how much vehicle sales are booming, the number of used vehicle imports registered in July rode through all normal seasonal trading variations to actually hit the highest level - with 9,629 vehicles - since November 2007, according to NZ Transport Agency figures.
Chief executive of the Motor Industry Association David Crawford said year-to-date commercial vehicle registrations are running at 25.5% ahead of at the same time in 2012 (17,386 compared to 13,857), and passenger vehicles are running 5% ahead of this time in 2012 (46,550 compared to 44,353).
"With a strong New Zealand dollar and low inflation the real price of purchasing a new vehicle is better now that it has ever been,"  Crawford said.
For the month of July Toyota remains the market leader with 18.1% market share, or 1,703 registrations (1,159 passenger cars and 544 commercials).
Holden was second with 11.6% market share (1,088 registrations), closely followed by Ford on 11.2% (1,051 registrations).
Year to date Toyota remains the market leader with 19.6% market share (12,495 registrations).
Ford was second with 10.8% market share (6921 registrations) followed by Holden with 10.1% market share (6,440 registrations).
The top selling car model for the month of July was the Toyota Corolla with 376 registrations.
The Holden Captiva was second with 244 registrations closely followed by the Suzuki Swift in third with 239 registrations.
In the commercial segment the Ford Ranger was the top selling model with 380 registrations, followed by the Toyota Hilux (374 registrations) and Nissan Navara (304 registrations).
The Toyota Hilux with 2,820 registrations (17% market share) and the Ford Ranger with 2,576 registrations (15% market share) are the two top selling commercial models for 2013 year to date.
For the month of July the SUV segment was the most popular with 27% of total registrations reflecting the dominant position year to date with 28% of all registrations.
This was followed by the Pick Up/Chassis segment which accounted for 20% of all registrations for the month and 19% year to date.
There have been 63,864 new vehicle registrations to the end of July, a 10% increase over the 2012 market year to date (58,034 registrations).