Govt mulling extension of anti-money laundering laws to lawyers, accountants, real estate agents and others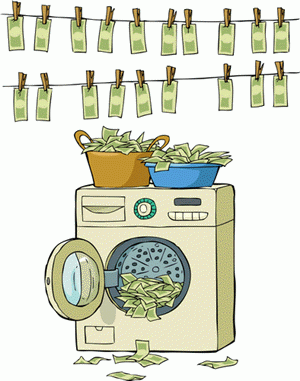 By Gareth Vaughan
An extension of the anti-money laundering legal compliance net to draw in the likes of lawyers, accountants and real estate agents is in the early stages of policy development, the Ministry of Justice says.
The Anti-Money Laundering and Countering Financing of Terrorism Act (AML/CFT Act) came into effect from June 30. At this stage the likes of banks, insurers, trustee companies, financial advisers and casinos have regulatory supervisors charged with overseeing their compliance with it.
But the Ministry of Justice says the Government's also considering introducing AML/CFT obligations for businesses and professions, including lawyers, accountants, conveyancing practitioners, real estate agents and businesses that deal in high-value goods such as auctioneers and bullion dealers.
"The Ministry is currently in the early stages of policy development on phase II reform," a Ministry of Justice spokesman told interest.co.nz. "Precise timeframes for any legislative changes have yet to be set."
Asked whether there might be a public information campaign to bolster the public's understanding of the AML/CFT laws and what they mean for consumers and businesses, the spokesman said the Ministry of Justice was considering "the best and most useful ways" to engage with the public and with particular industries.
"This will include looking at whether our online presence is effective and also consider new and innovative ways to involve industry in the policymaking process," the Ministry of Justice spokesman said.
"During Phase I of AML/CFT reform, the statutory supervisors engaged in an extensive, but targeted, public information campaign within their sectors which included, for instance, training sessions, public meetings and roadshows. In addition, the Ministry, the supervisors and the Financial Intelligence Unit of the NZ Police used their respective websites to communicate relevant information to the public."
The Ministry of Justice is responsible for drafting and administering AML/CFT legislation. The Reserve Bank, Financial Markets Authority (FMA) and Department of Internal Affairs are all tasked with overseeing compliance by various entities.
The Reserve Bank supervises banks, life insurers and non-bank deposit takers. The FMA supervises issuers of securities, trustee companies, futures dealers, collective investment schemes, brokers, and financial advisers. The Department of Internal Affairs oversees casinos, non-deposit taking lenders, money changers, and "other reporting entities" that aren't covered by the Reserve Bank or FMA.
Here's the FMA list of 684 entities whose compliance with the AML/CFT Act it's tasked with overseeing.
In contrast to New Zealand, Australia has just one entity, Austrac, serving as its sole, purpose built AML/CFT regulator.
More information is available about the New Zealand AML/CFT laws on the Ministry of Justice website. And here's what the NZ Bankers' Association and Banking Ombudsman have said the law means for bank customers.
This article was first published in our email for paid subscribers. See here for more details and to subscribe.